airbrush portrait on Motorcycle
Montreal painter Jean Pronovost painted this airbrush portrait on the rear wing of a Harley Davidson motorcycle. This motorcycle airbrush project was made for a client who wanted to have the painted portrait of his little son on his bike.
Here we see the modified bike before the start of the airbrush project.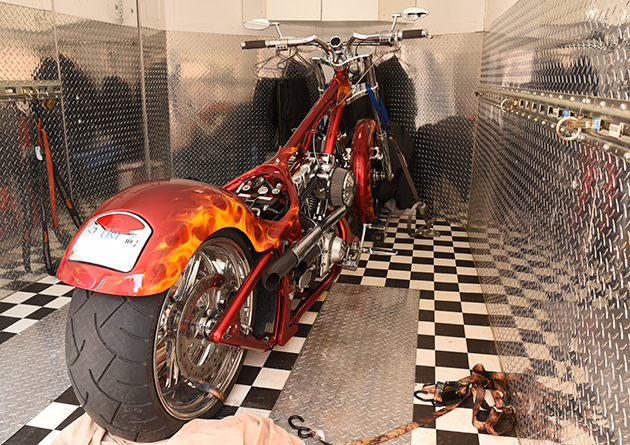 In this photo we can appreciate all the details of the portrait of the child painted with airbrush on the customer's bike, nothing was left to chance and each of the features of the child were painted so that it is not only recognizable, but was painted hyper-realistically with airbrush. Jean Pronovost continues, even after 25 years, to paint with the same passion.