Airbrush on a Bombardier B18
Here is the famous Bombardier B18 which has been completely personalized here by Jean Pronovost's airbrush. Indeed, we see here the winter vehicle decorated with a Nordic painted landscape inhabited by a wolf rushing through the snow with a background of conifer in the mist. This fantastic landscape painted with airbrush makes this vehicle legendary and unique by this artistic touch.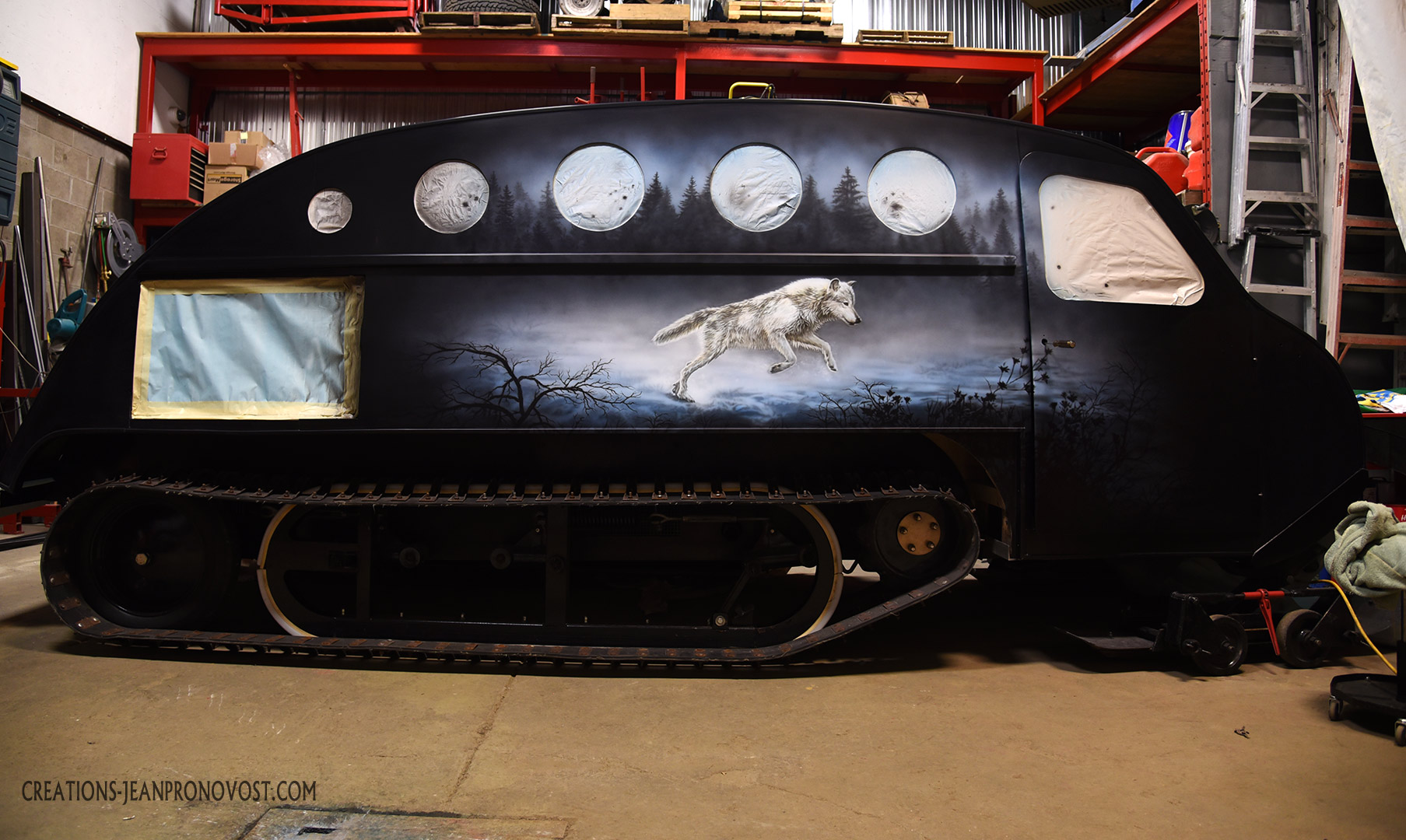 We see here on this photo the first side of the B18 vehicle which is finished and ready to varnish after only 3 days of work, the design was created by Jean Pronovost, the artist made a photo montage with the wolf and the fir trees especially for the occasion.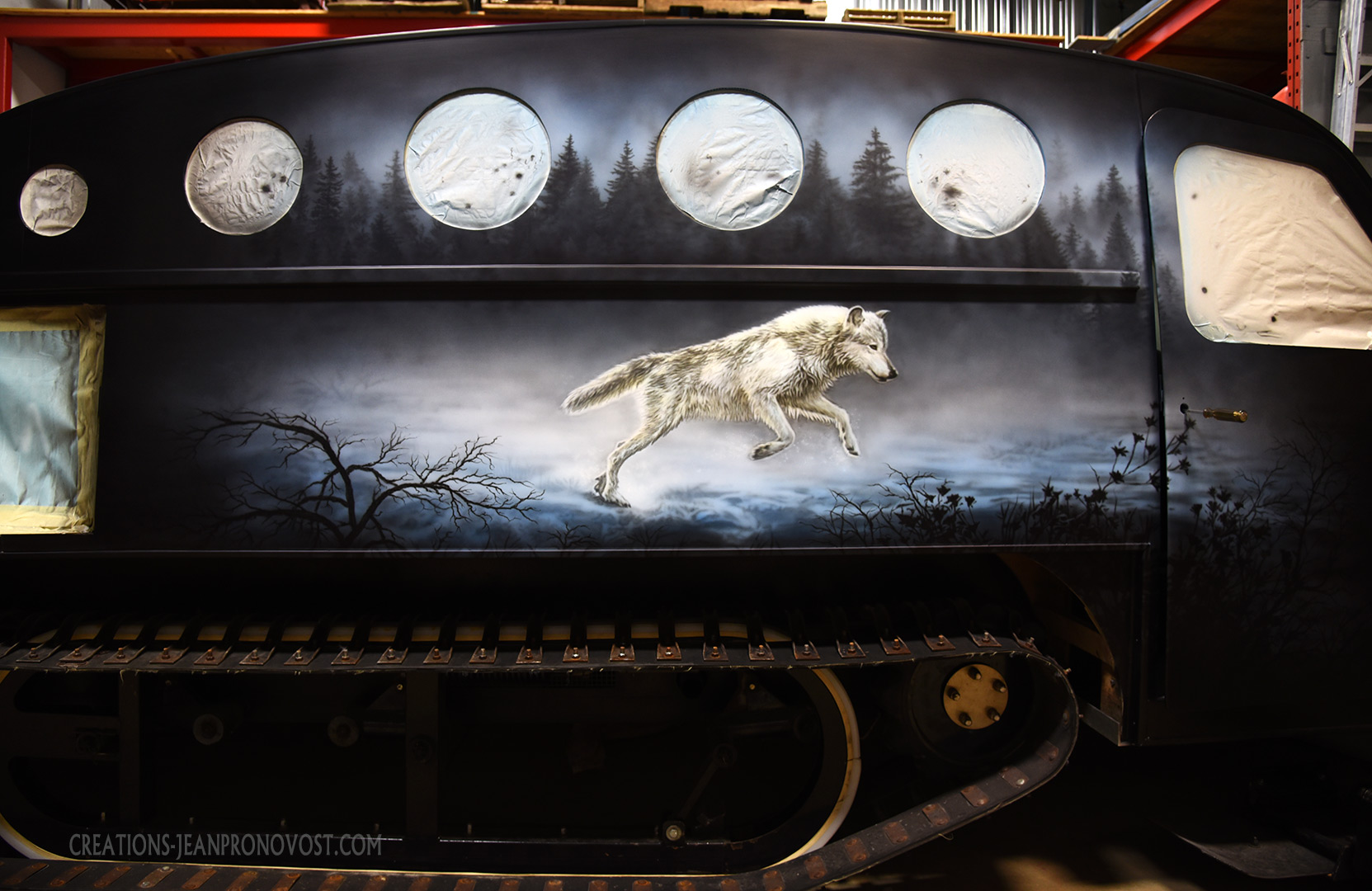 Now here is the airbrushed scene up close, we realize that the vehicle is now animated and way much more alive, the airbrush painting adds a dimension and a story. With its unique character, it will now blend much better into our Quebec winter.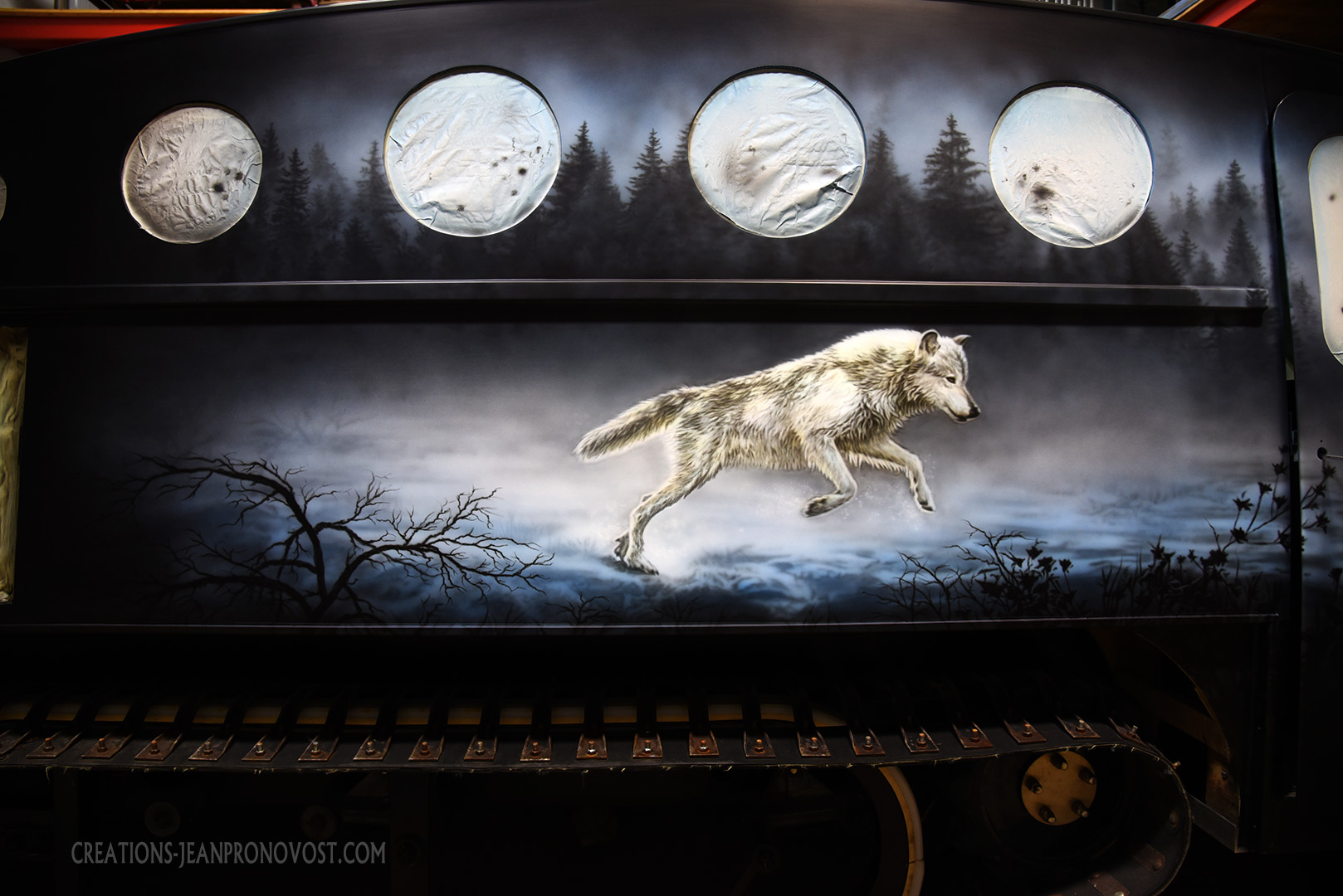 In this photo, we can appreciate even more the details of the work painted with airbrush; the wolf's hair, its movement, its color variations, the snow lifted by its leap and the mist among the pines make this paint a superb addition to the B18 vehicle.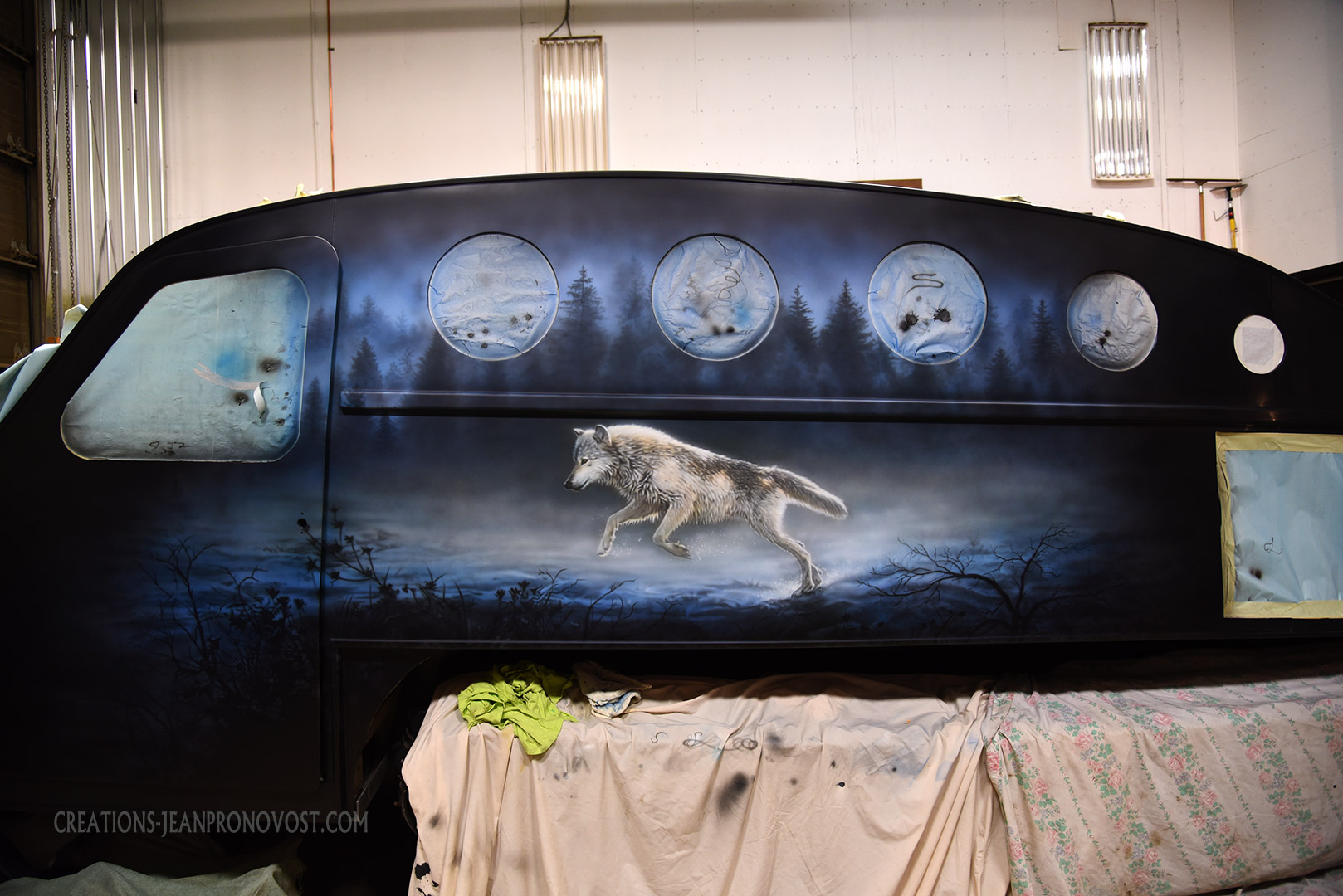 The 2 nd side is here finished and ready to varnish, it is always a good challenge to succeed in making the 2 sides identical, many proportions and color tones must be respected. In this case, the customer has requested to accentuate the complementary colors to make this side a little denser.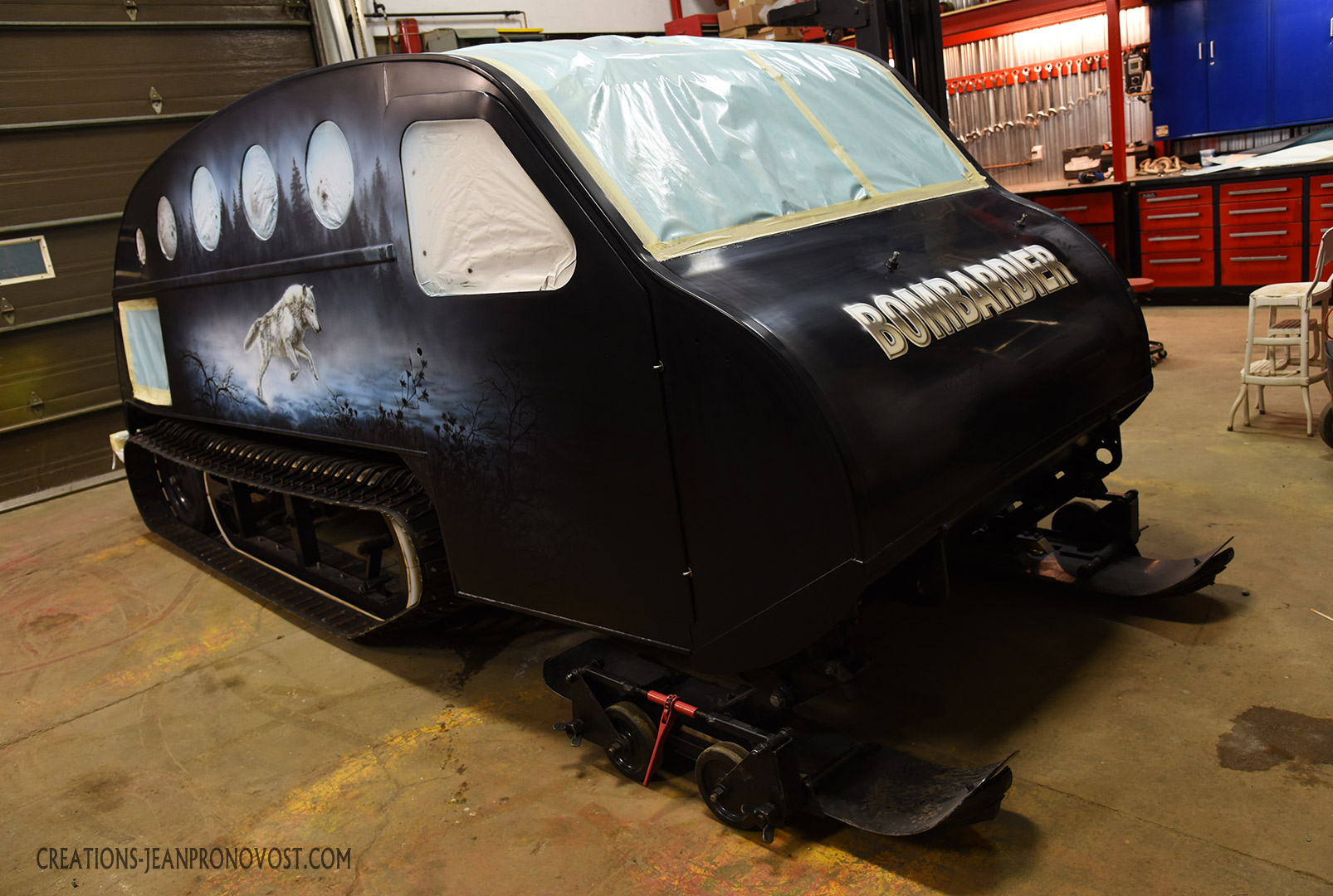 This front view of the vehicle allows us to see the Bombardier logo personalized by Jean Pronovost, in fact he kept the shapes of the original logo but gave it a chrome and metallic appearance, and this gives the B18 a much more interesting character.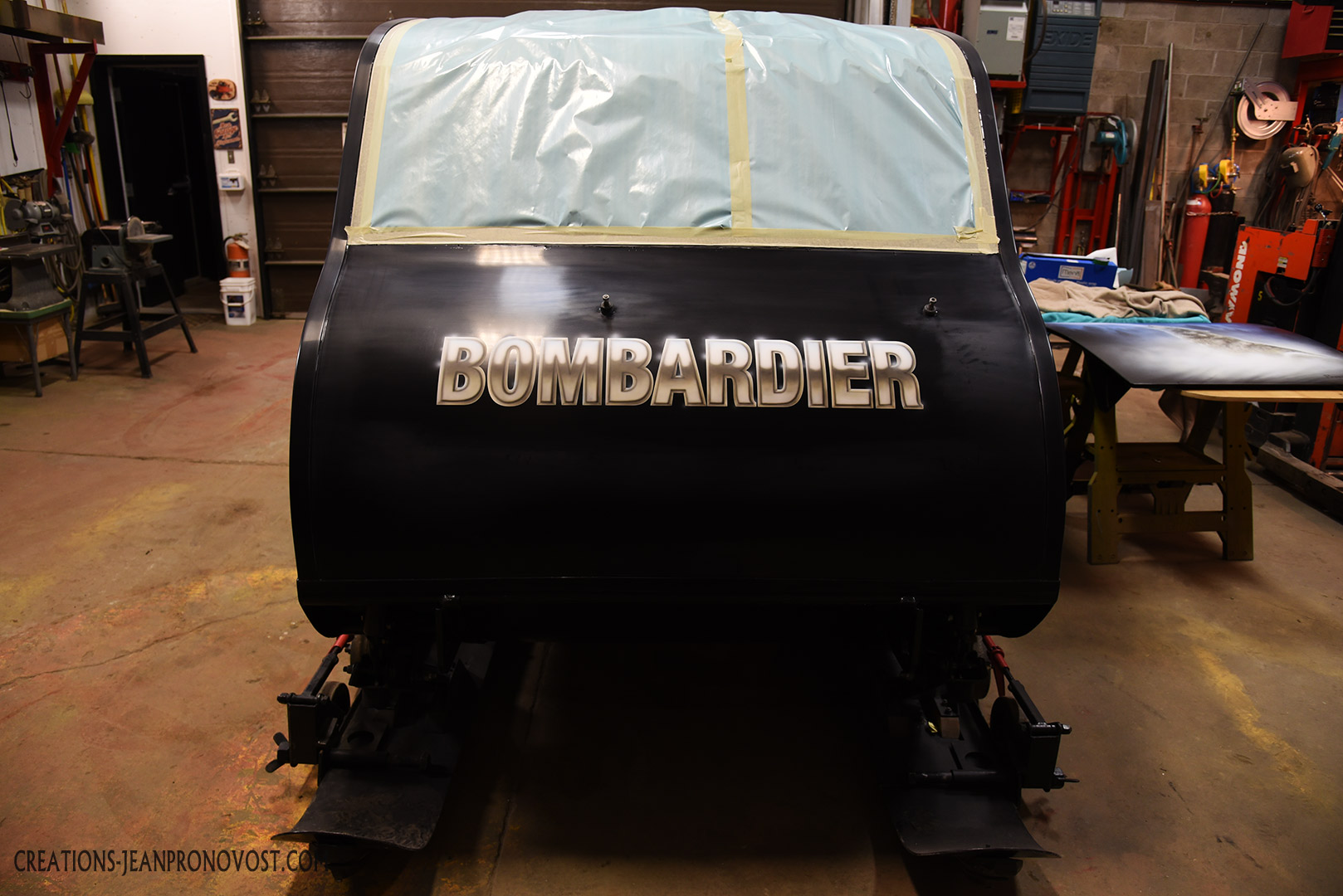 Here is a closer look at the Bombardier logo painted by the artist Jean Pronovost with a metallic chrome effect, the custom airbrush work makes it unique.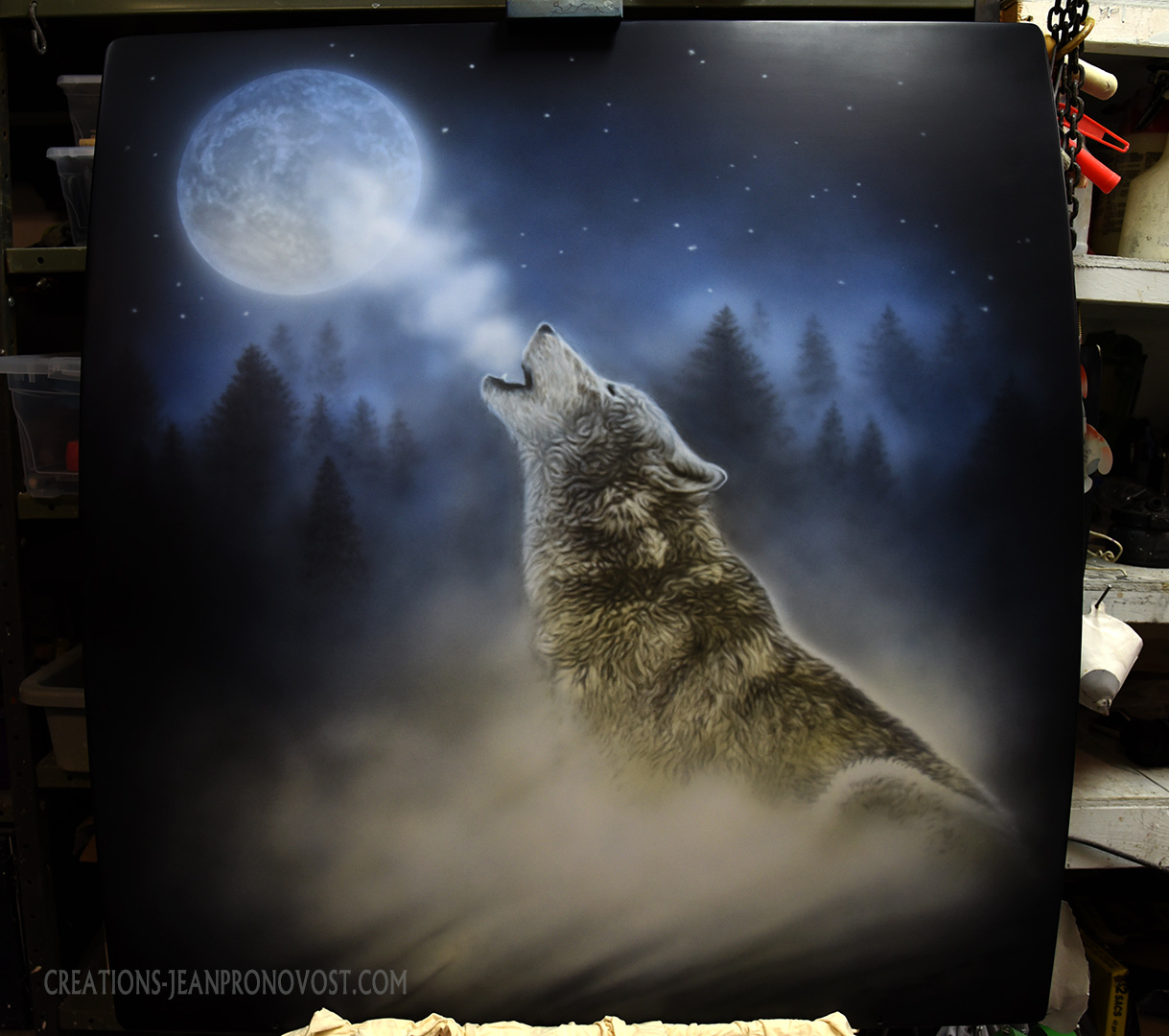 The rear compartment door of the vehicle has also been painted with a wolf howling at the moon, this night scene with the moon completes the vehicle in its entirety, and we notice the richness of the fur as much as the crevices of the moon just to mention those details.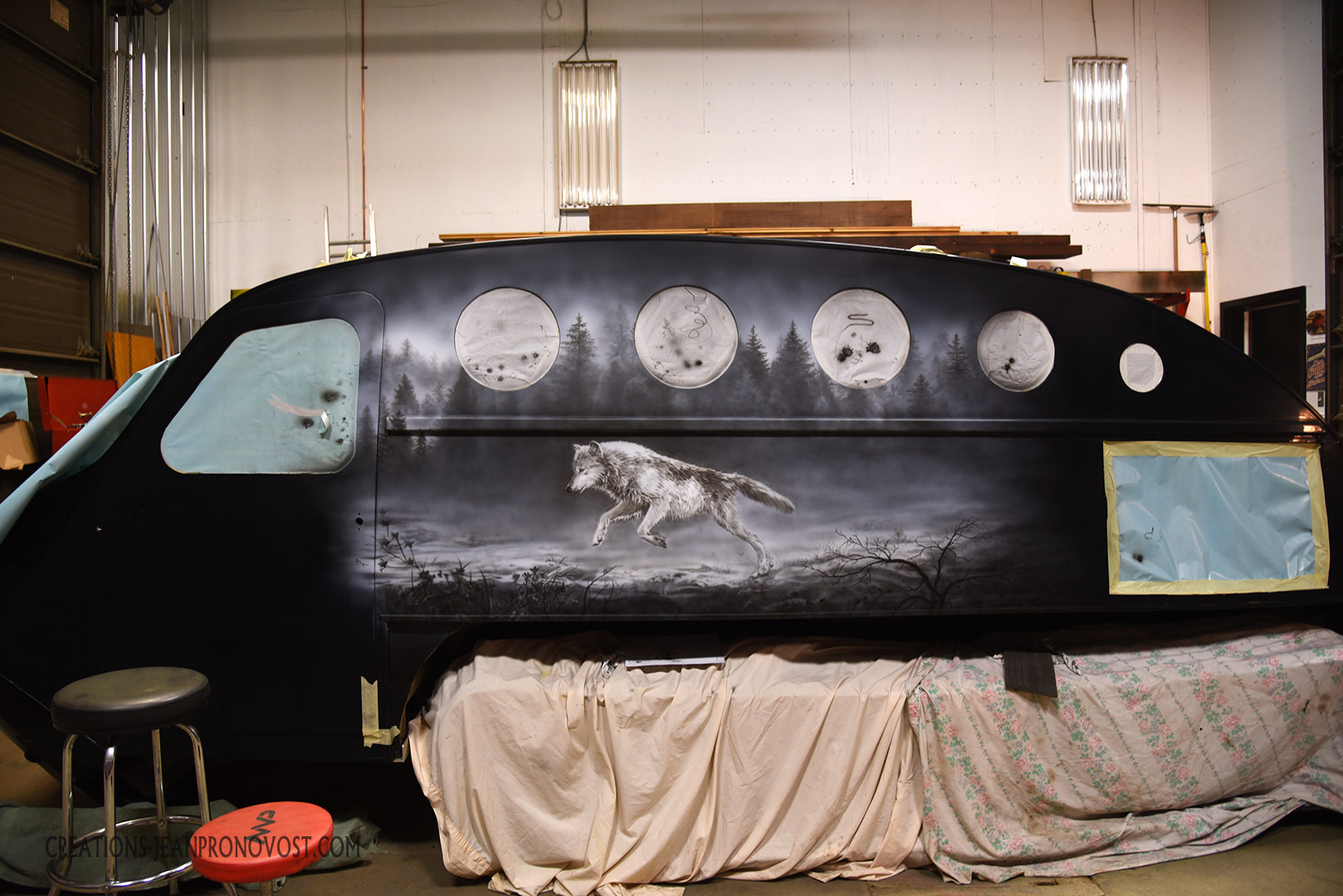 In this photo we see the well-advanced work painted in black and white tones, in fact the grisaille technique is used to place the elements and perform the freehand with an airbrush. This is where the depth really comes into its own.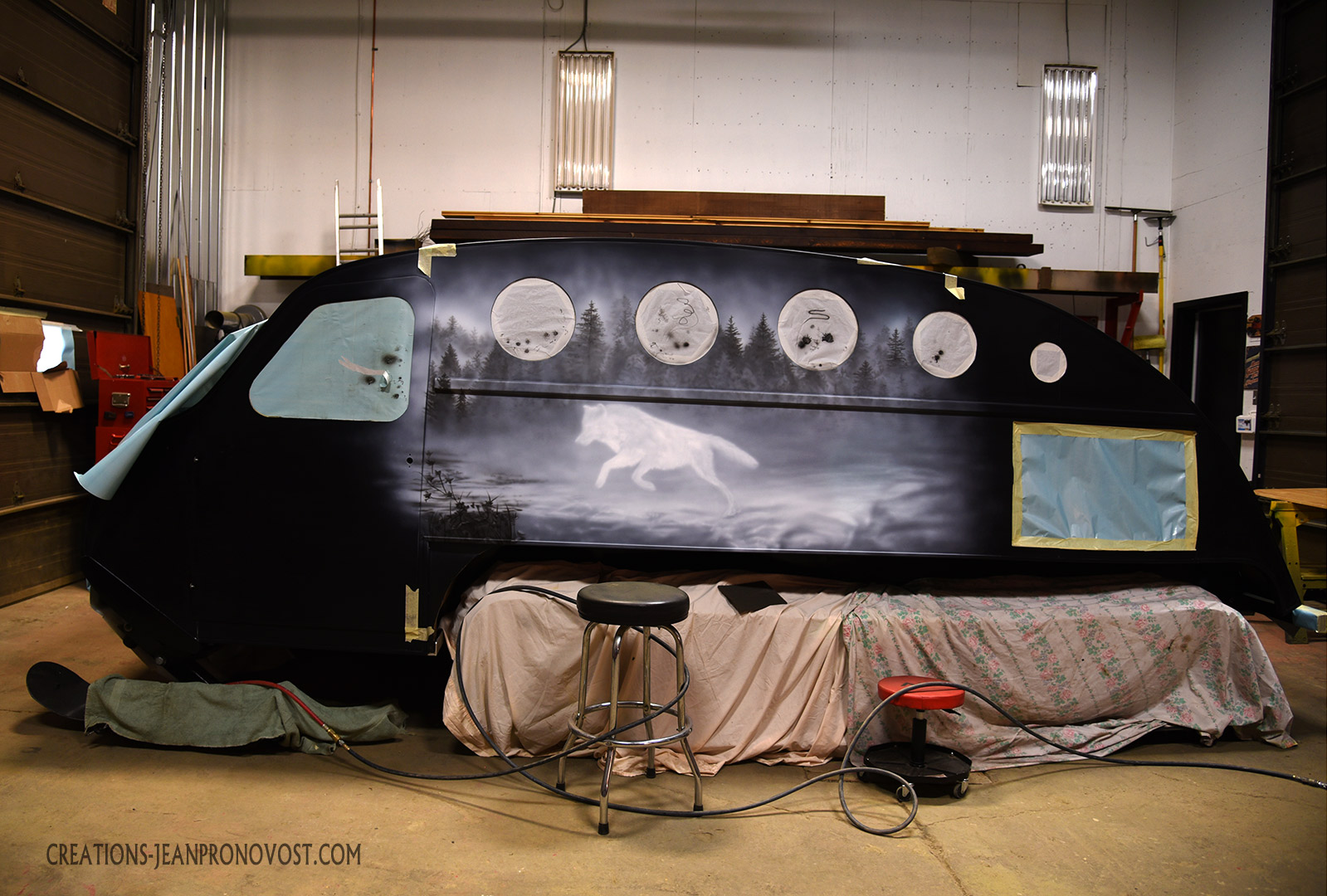 After having put the white to delimit the elements composing the painted work, the black is applied to start to go beyond the form and enter into all the details, this step requires a lot of dexterity and finesse because it is all done by freehand.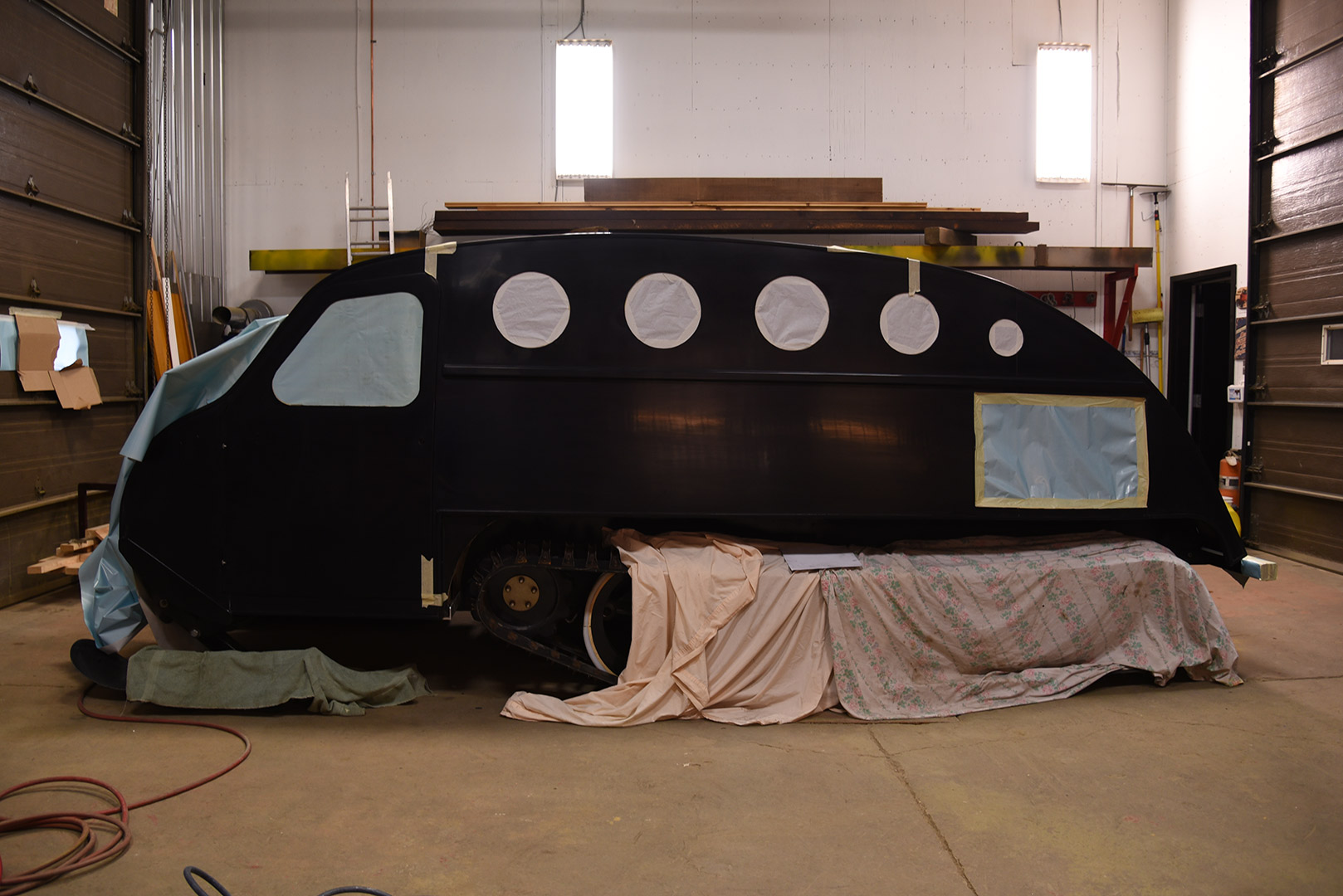 The vehicle before starting the project is here in a large garage which will allow to carry out the personalized work with the airbrush.