Airbrush on an aviation headset
Here is a unique custom airbrush project on an aviation headset. The client, an Iron Maiden fan, decided to approach Les Créations Jean Pronovost to carry out this project with great precision. He also chose a cover where we see Eddy, the protagonist of Iron Maiden, driving a plane.
We see here the final product, the Iron Maiden cover is painted with airbrush, all the details are there and a permanent varnish has been applied to protect the paint. This custom helmet is now one of a kind.
The work of airbrush is here almost completed, we see here that it was necessary to use meticulousness to complete all these details. After this step only the varnish has to be applied.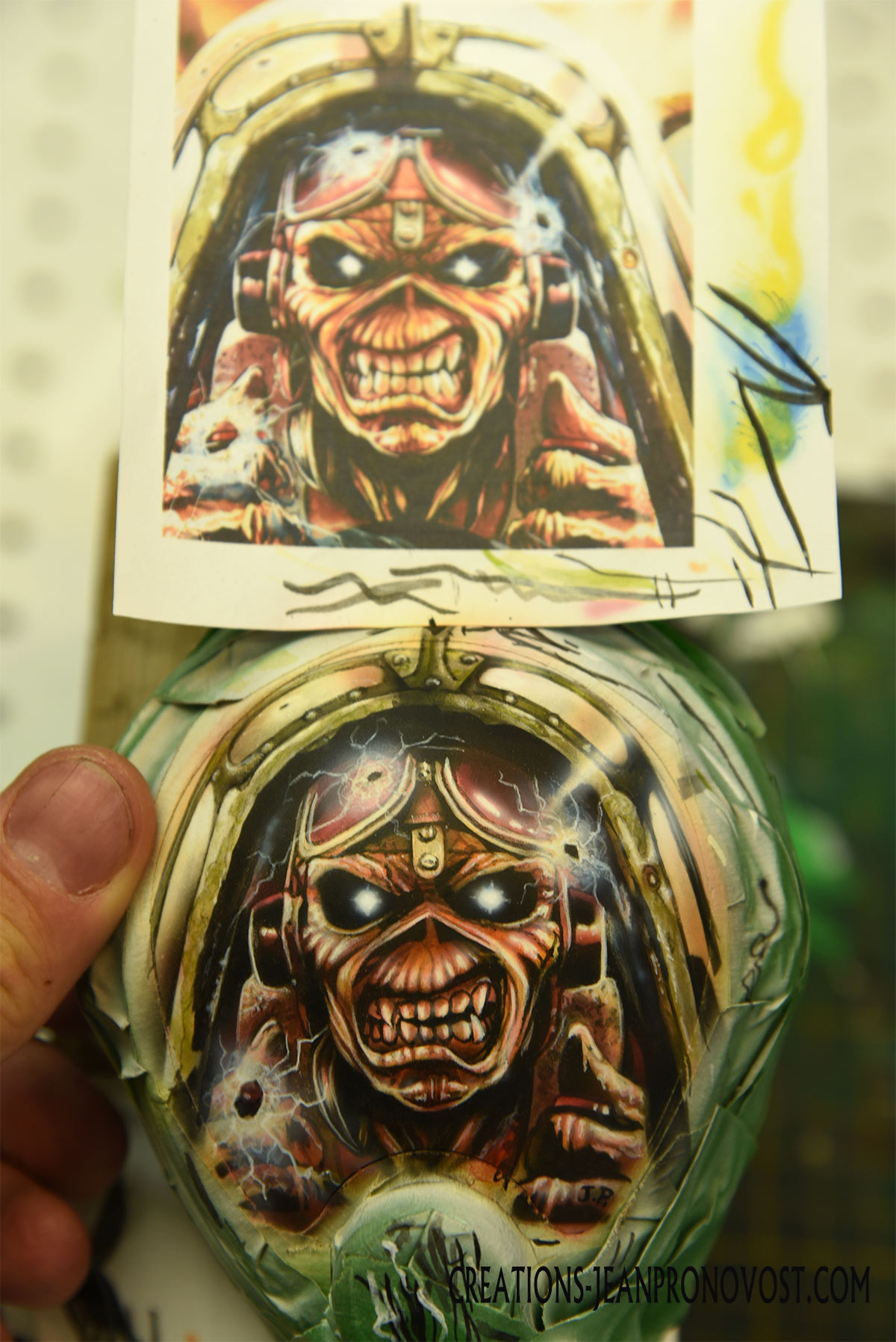 The airbrush project is over here, Les Créations Jean Pronovost have specialized in this type of project for 25 years and are proud to be able to offer personalized projects that meet the most difficult requirements.