Airbrushed helmet made in Montreal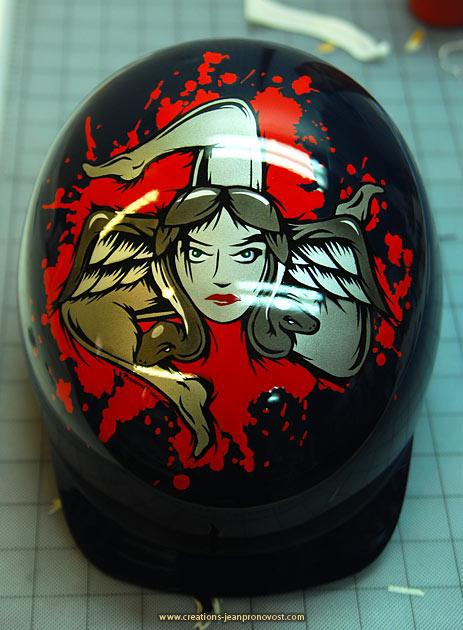 Trinacria, the symbol of Sicily. It means the Sicilian island in three points. This is the name the Greeks gave to Sicily, in the third millennium BC. JC.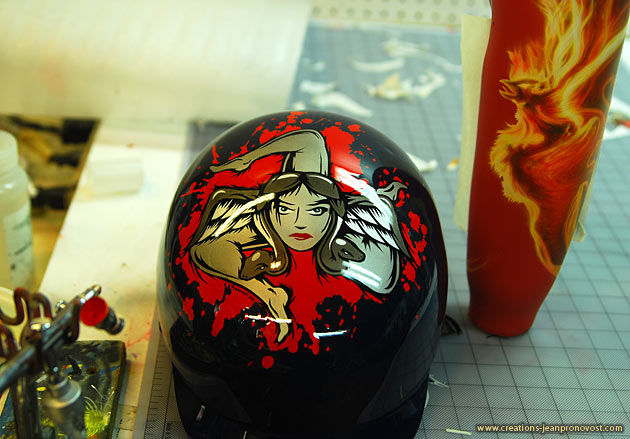 The contract is finished here photographed next to airbrush used in its execution, we can also see a further contract work in progress on the right.