Body painting realized with an airbrush in Montreal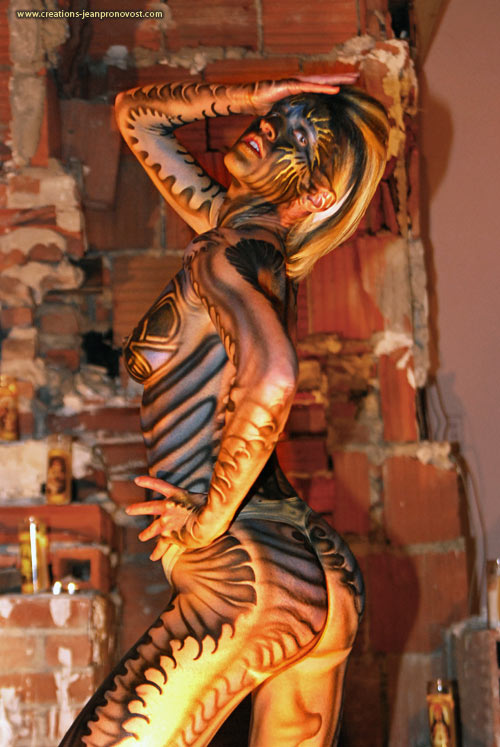 This model's body was painted using airbrush by Quebec artist Jean Pronovost during an artistic event in Montreal. Jean Pronovost is a specialist of airbrush who also do bodypainting during cultural event. He also did one in New York for Bacardi Rum in a very popular bar.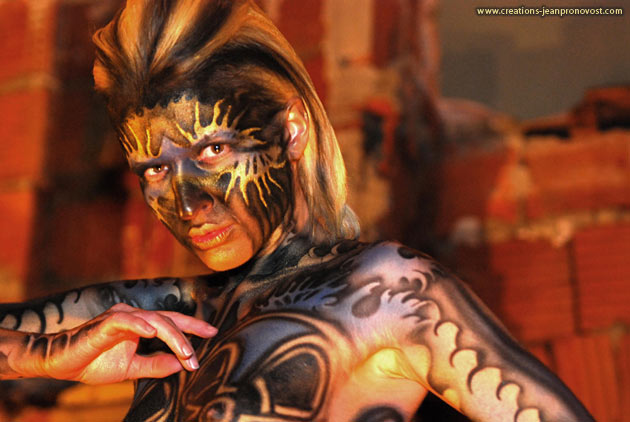 We now see the detail of the facial part of the bodypainting by Quebec painter Jean Pronovost. The 20 years strong master of airbrush created an organic piece of a astonishing complexity on this model.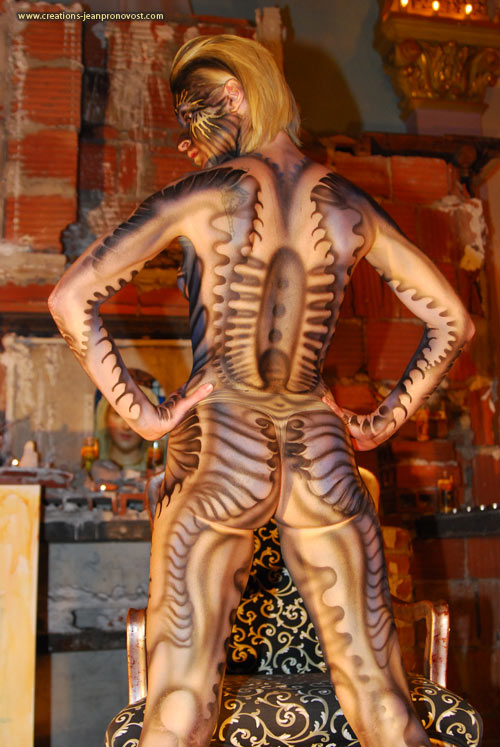 The esthetic composition of the part of this level of bodypainting shows how the artist succeeded in respecting the body of the model as to underline the organic shapes which are not only interesting, but also compose with the curves of the model.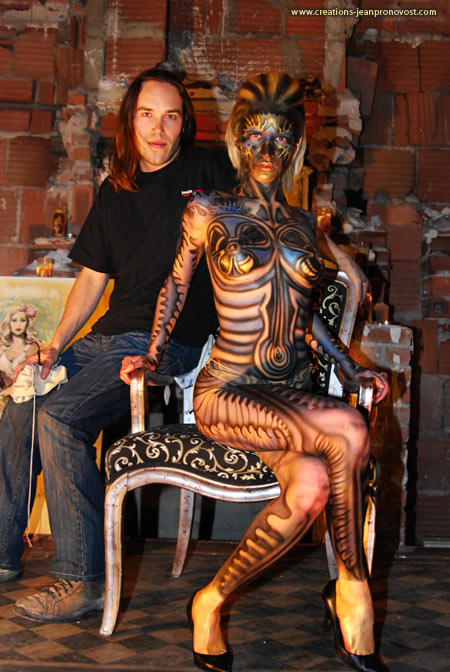 On this dynamic shot we can appreciate the composition by artist Jean Pronovost who created this bodypainting in around 4 hours.
Here are examples of bodypaintings which were airbrushed on live models: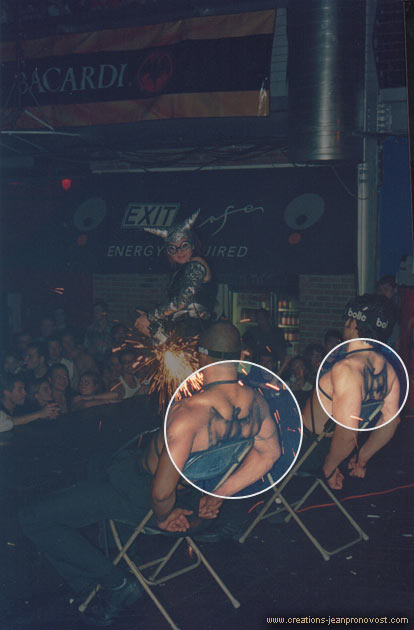 This bodypainting was done for a Bacardi Rhum promotional event in New York in 2000, during  three consecutive evenings, in three different bars.
1st – November 2nd  2000, Dublin pub, Long Island.
2nd – November 3rd  2000, Culture Club, Manhattan.
3rd –  November 4th 2000, Exit, Manhattan.