Custom airbrushed bicycle Montreal, Quebec, Canada
Executed in Montreal, this painting project by Créations Jean Pronovost embellishes a carbon fiber race bicycle.
The paint variety of House of Kolor provides the means to overlay several transparent layers. This technique gives a deep finish and brings out the scales with surprising realism.
Such a project requires demanding skills since carbon is not supposed to be painted up. The frame of the two wheels was also airbrushed with the same shades at the customer request.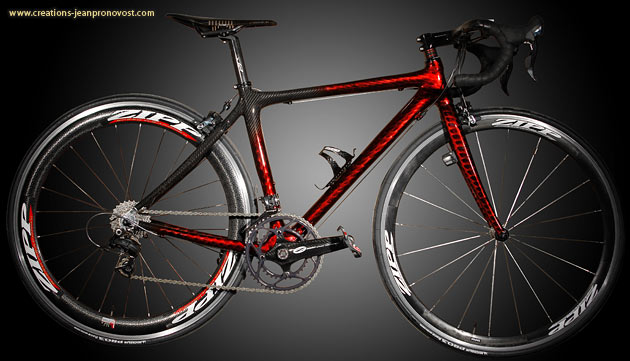 The results gives a powerful and aggressive appearance. This type of exercise in delicacy is only proposed by true enthusiast.