This leather coat is now unique, its owner, a Godzilla fan, decided to personalize his coat and make it look fantastic.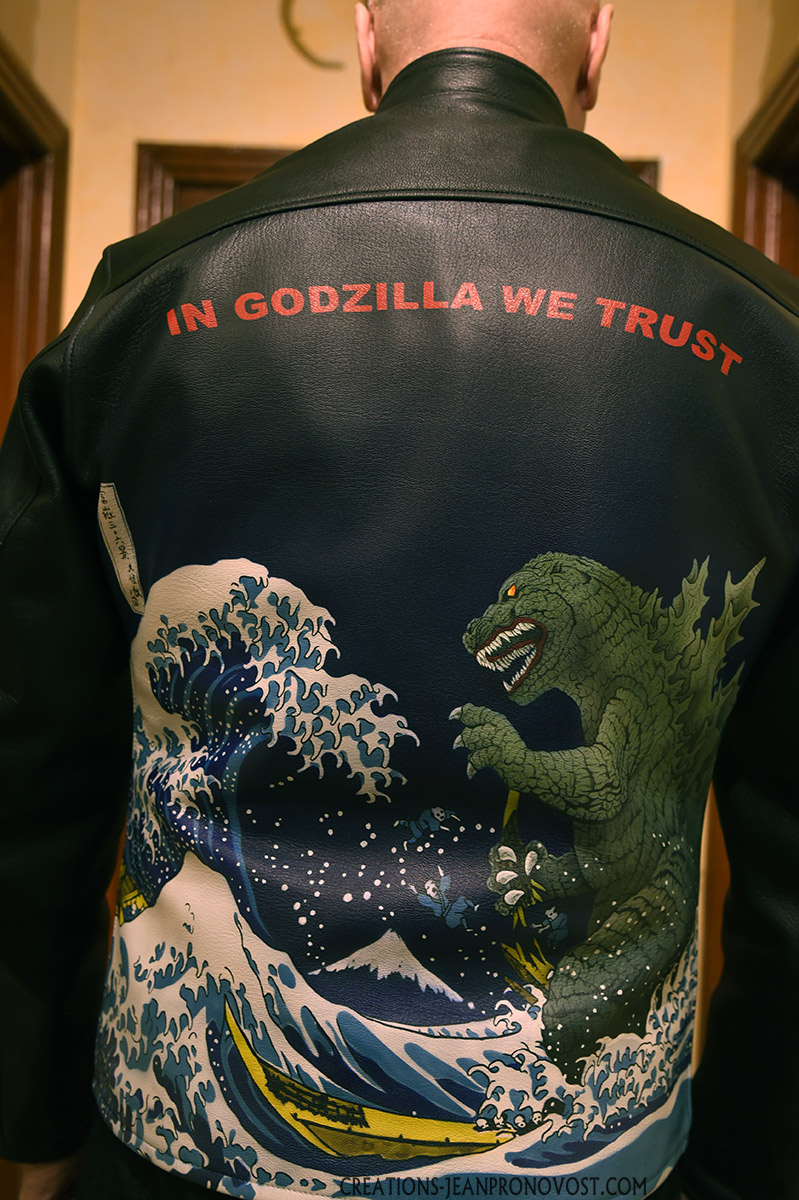 In Godzilla we trust is the really funny and epic theme of this personalized leather coat. The artist painter Jean Pronovost has indeed painted with all the details this scene where is Godzilla integrated in this famous Japanese print of Hokusai and destroyed everything in its path.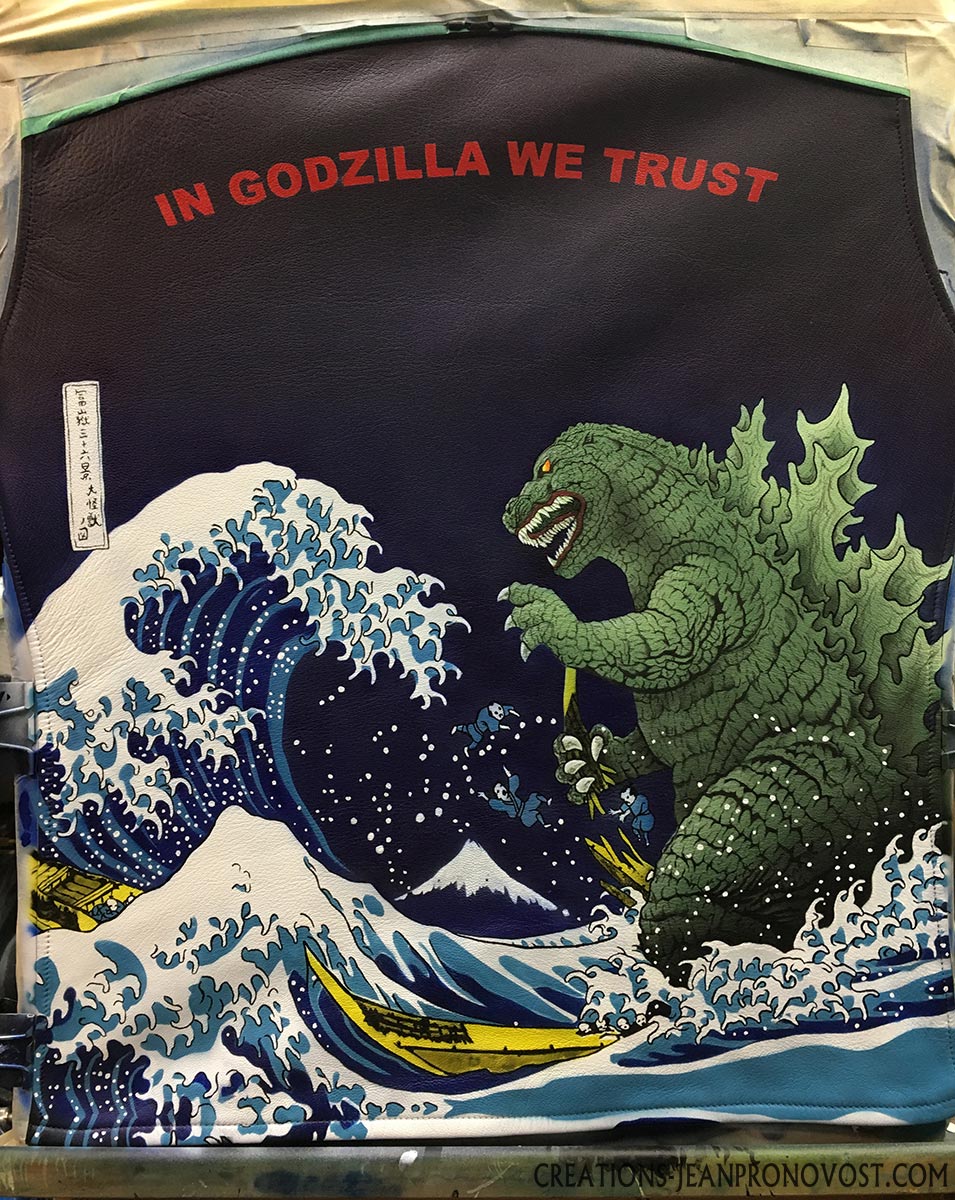 The airbrush painting is finished here, it only remains to put the varnish. Everything was done with incredible patience and attention to detail. The waves, the texture of Godzilla, it's all there.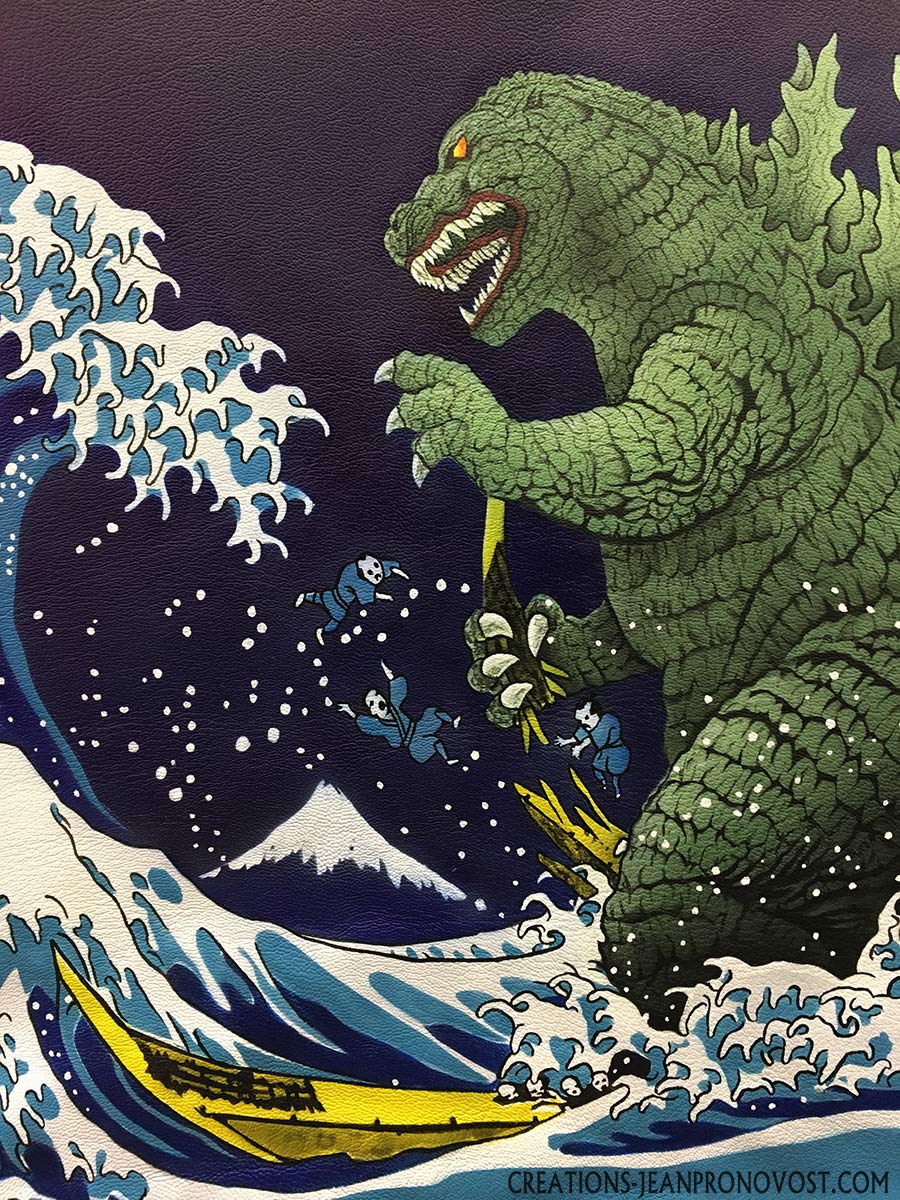 In this photo we can appreciate all the hand painted details and the subtleties of this airbrush painting. From textures of Godzilla to those little characters surprised by the legendary creature, the epic scene has been successfully completed.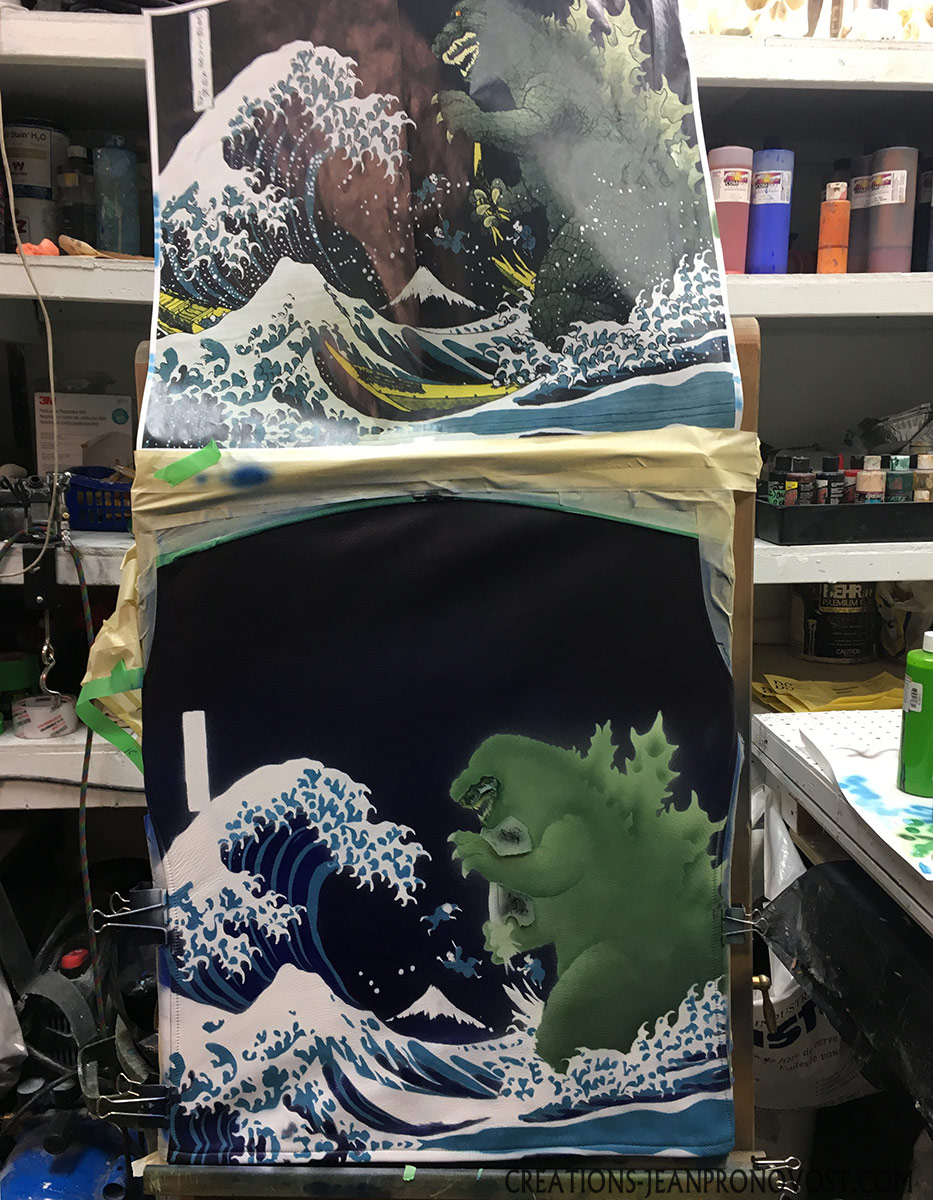 We see here the beginnings of the airbrush process, the basic colors and all the elements are already placed, this work requires patience and experience, and above all a passion.