Iron Maiden motorcycle helmet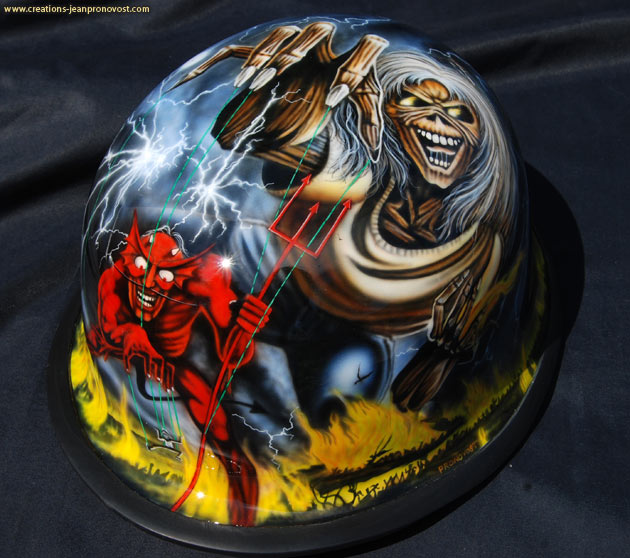 This airbrush project was a challenge due to the details. The cover of the Iron Maiden's album The Number of the Beast had to be faithfully reproduced.
We can appreciate all the details and complexity of the work done with airbrush on this german helmet. The client, a fan of the band, was without any doubt very satisfied.
We can really see all the details on this picture, the hair, the lightning bolts and the gargoyles flying around Eddie. Everything's there.