Live airbrush painting of a knight in armor at Airbrush Magic 2008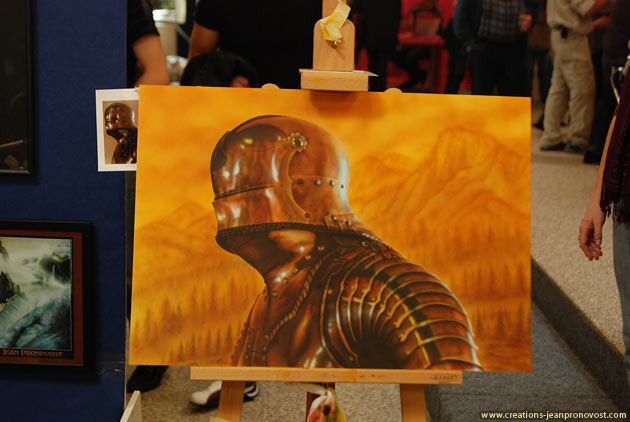 Back from his second European exhibit, Jean Pronovost looks back to the results of this trip.  His journey begins in Dottikon, Argovia near Zurich.  The Swiss exhibit Airbrush Magic 2008, was presented on October 11th and 12th 2008.   Many important European figures of fantastic arts were exposed with the artist.  The event was successful and greeted thousands of visitors.
The media coverage of this events graced Jean Pronovost by putting him on the cover of the AZ freiamt newspaper, a publication printing over 150 000 copies.  Due to Jean Pronovost generous patron, this world renowned exhibit quickly transformed in an international event.
The artist executed a live painting which was sold to one of the guest of this prestigious exhibit.