Snowmobile with Portrait and Candy-coloured Lettering
Not only did this client have his snowmobile customized with candy-coloured lettering of his company name, but he also had a portrait of his two daughters airbrushed on it.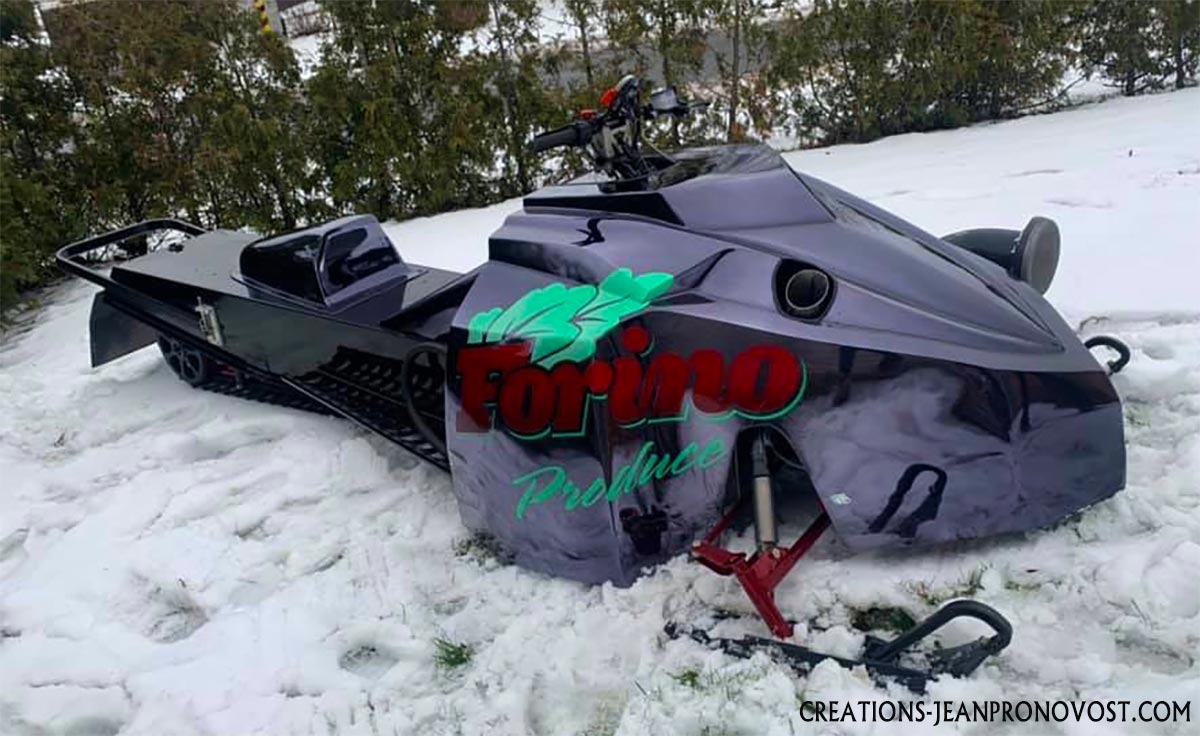 This photo shows the body of the snowmobile being coated with a layer of beautiful candy colour, whose richness and quality is incomparable. The design was painted in several stages of masking by Les Créations Jean Pronovost.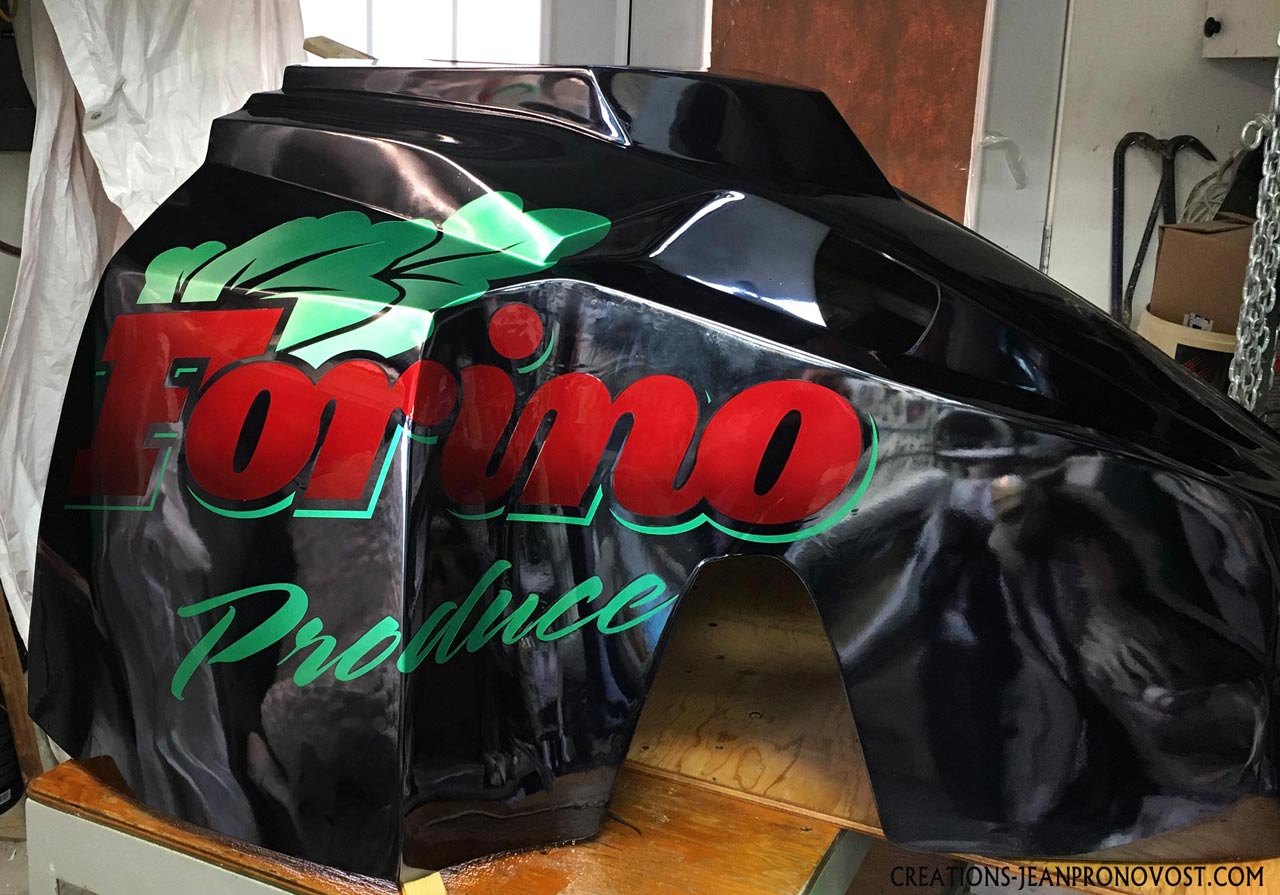 You can see here the airbrushed portrait of the client's two daughters, which artist Jean Pronovost painted with finesse and hyperrealism. This photo was taken after the work was varnished.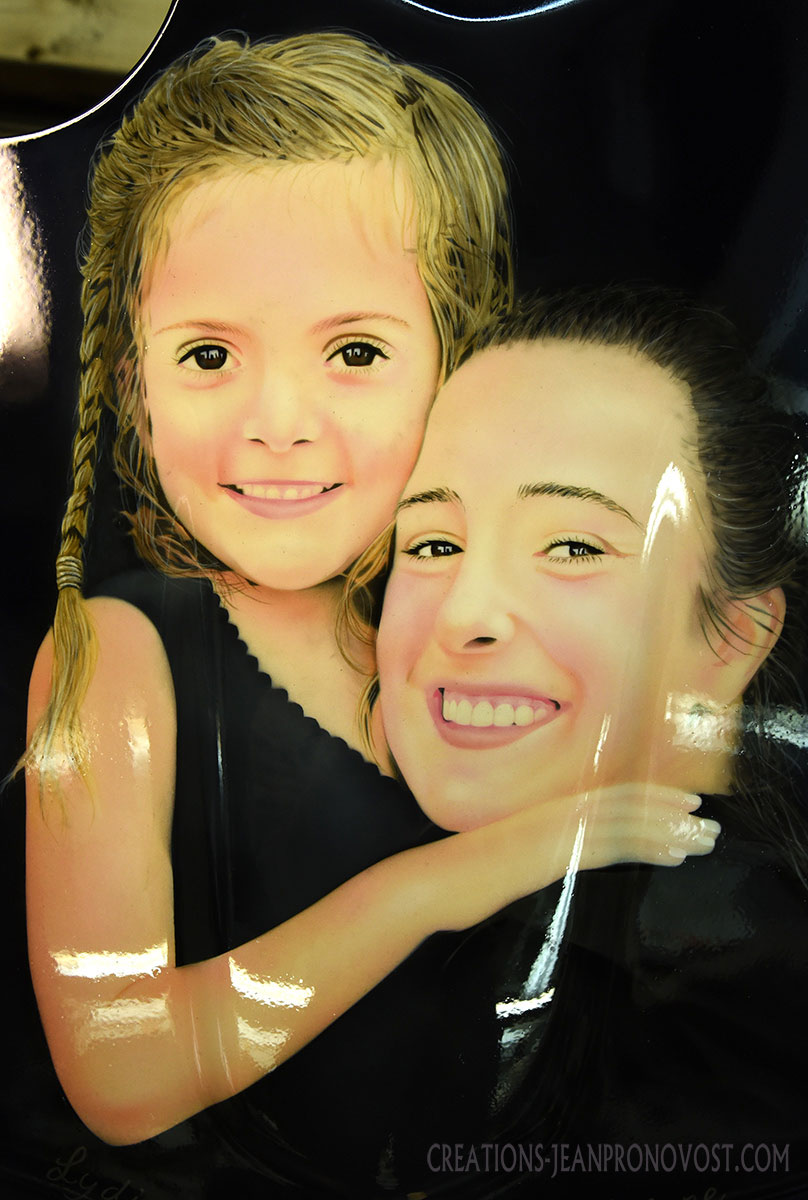 The airbrushed portraits — a specialty of Jean Pronovost — are finished and ready to varnish.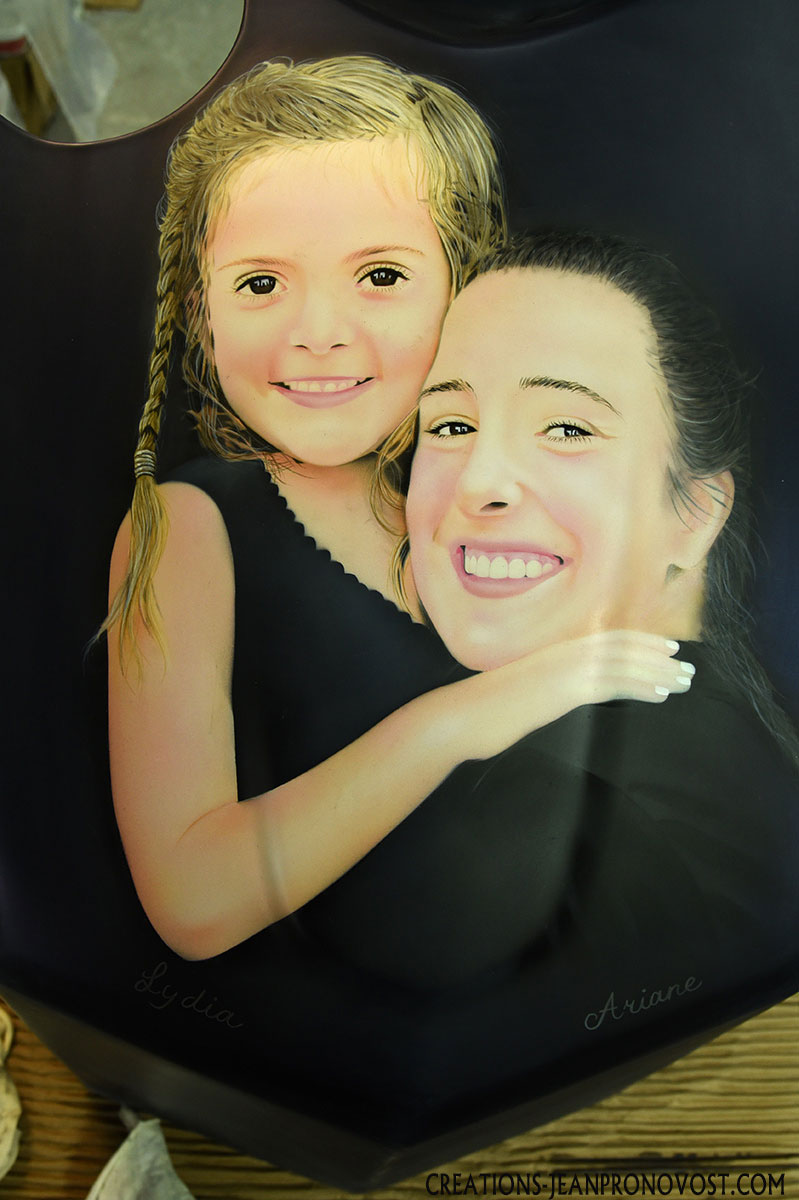 The design and portraits — both made using an airbrush and a paintbrush — are now fully painted on the body of the snowmobile.