This is an unusual faux marble finish. The owners of this villa on the edge of the Rivière des Prairies wanted a faux finish that had the features of both carrara marble and vaporous clouds.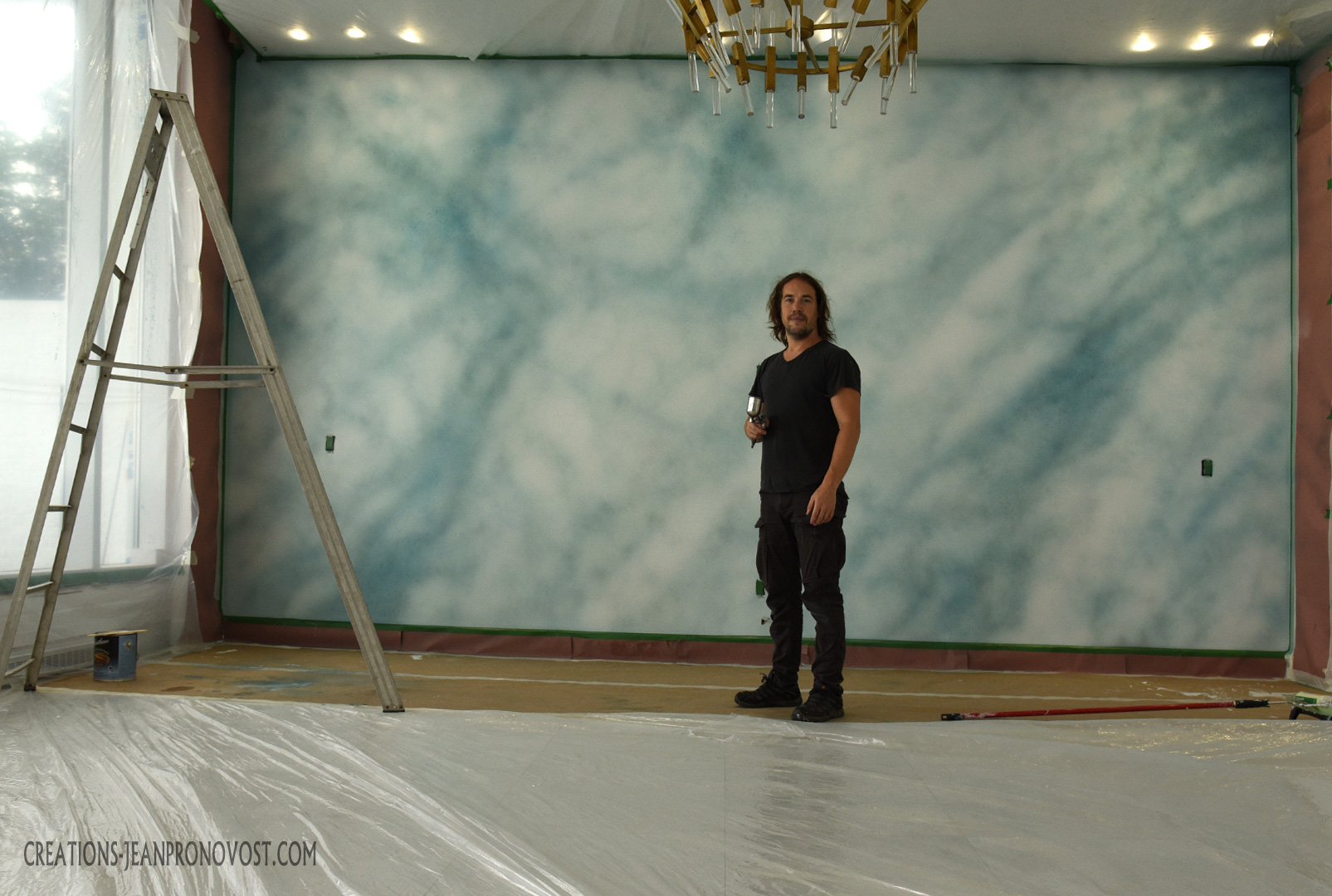 This photo shows the end result of the faux finish: an ambitious interplay of a classic marble faux finish and the lightness of a slightly cloudy sky. Its Mediterranean blue brings out that of the Rivière des Prairies, which can be seen from the patio.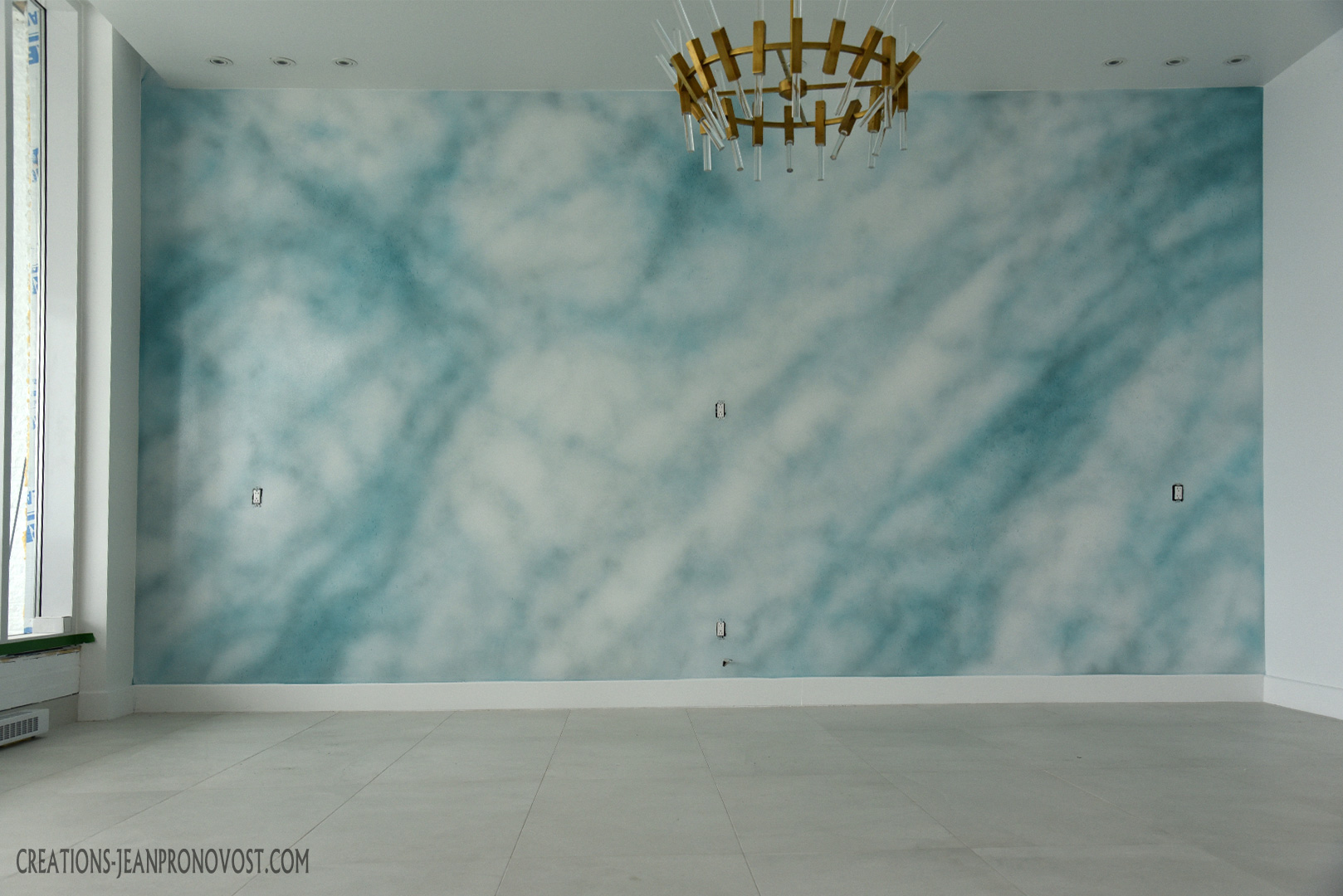 The rich, light blue of the faux finish gives this bright, Mediterranean-inspired room all its depth and breadth.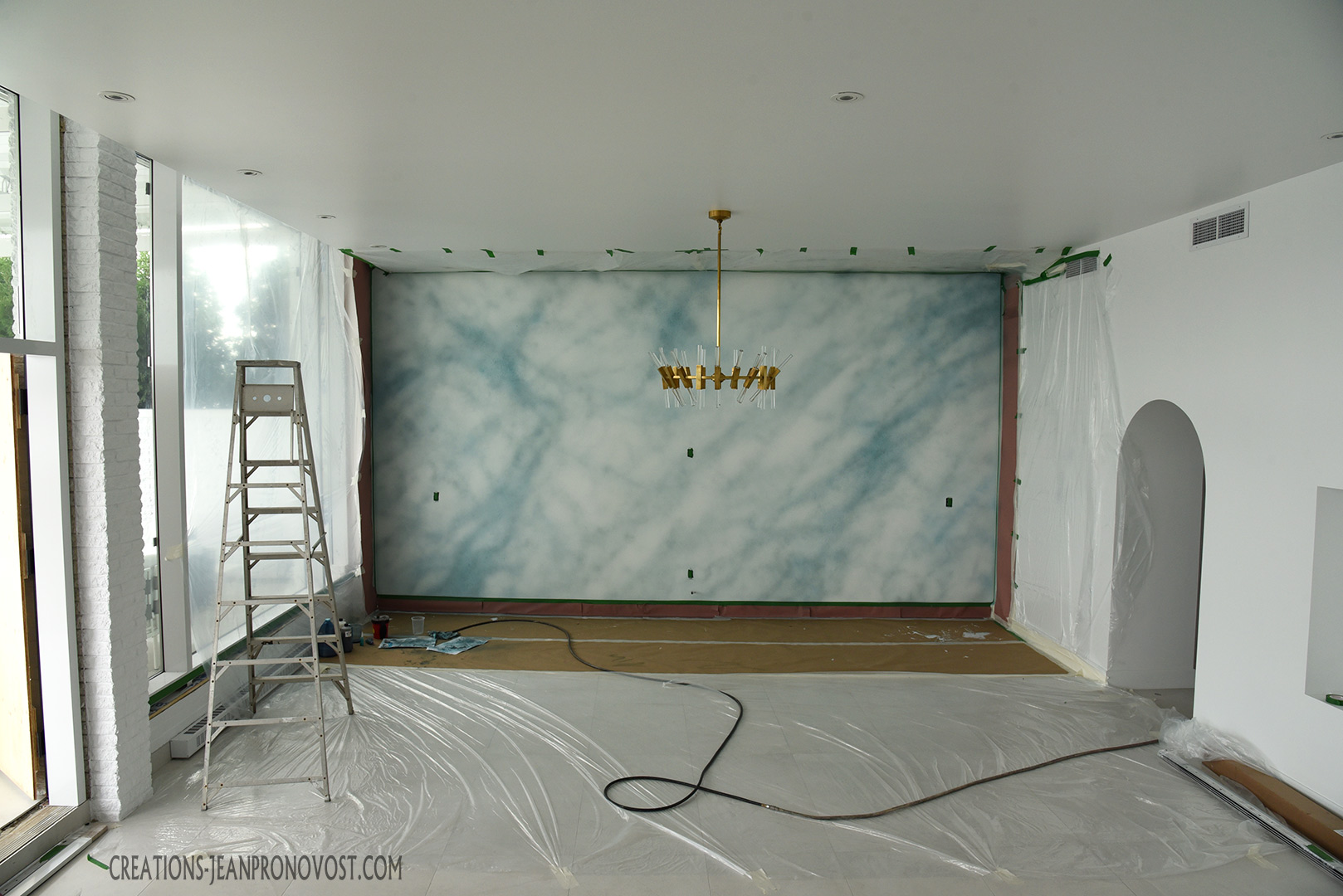 Faux finish and murals expert Jean Pronovost in front of his superb artwork.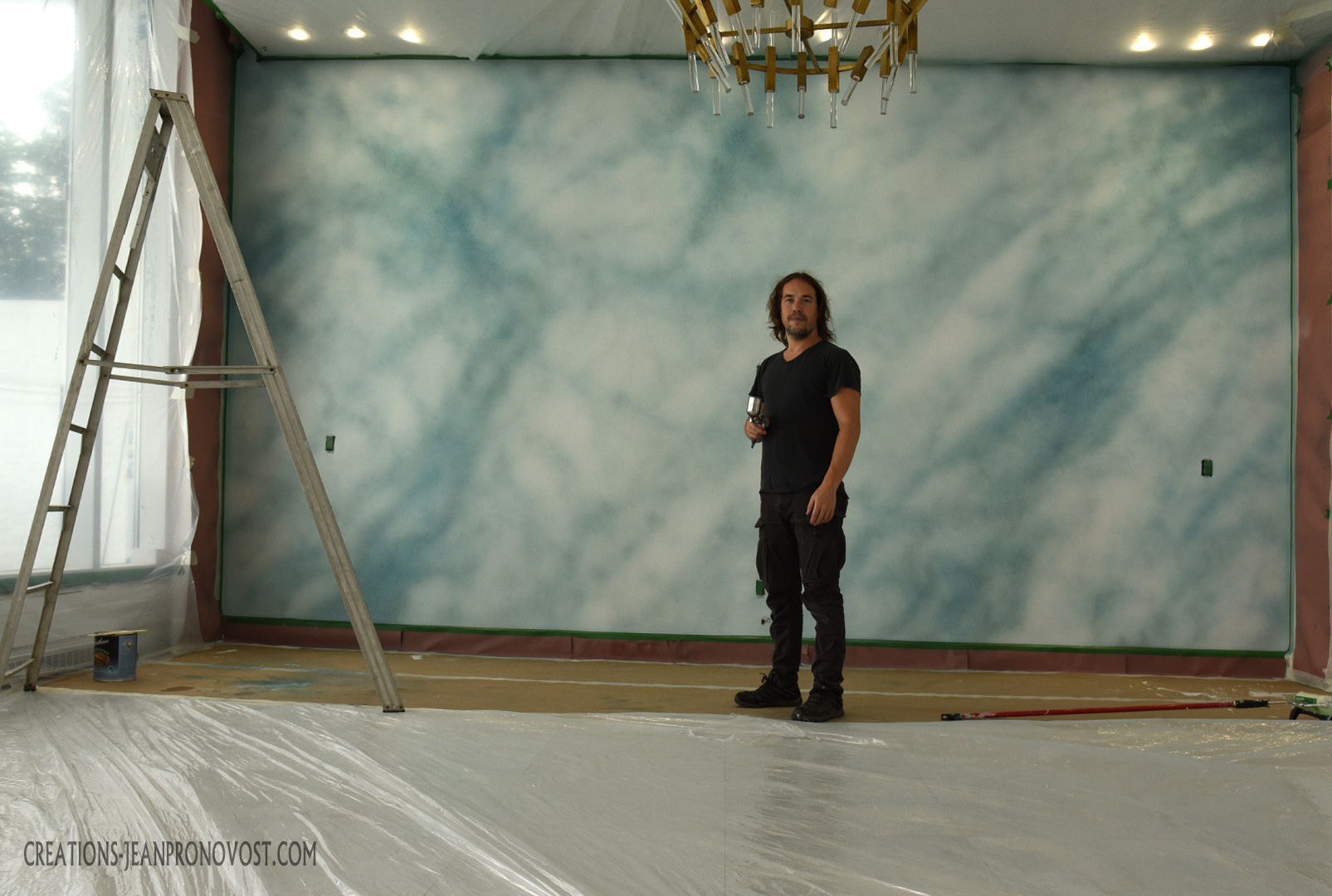 Though not yet completed here, the faux finish already has rich texture and great depth. It took Montreal painter Jean Pronovost two days to finish this work.