Marble faux finish in a Montreal fashion store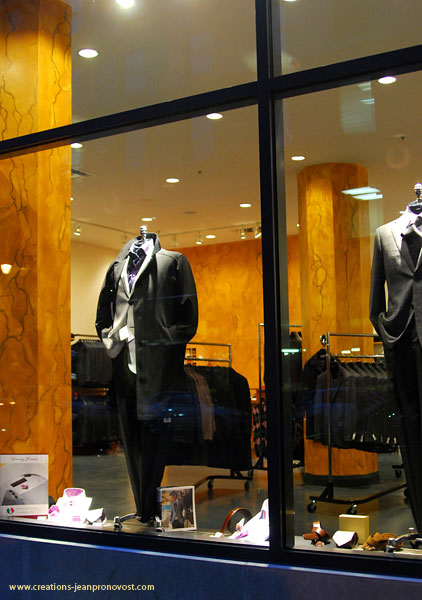 The high-class Italian fashion store Moda Milano requested the services of Créations Jean Pronovost for the creation of a faux-fini in sienna marble. The project was realized on several columns and walls to create a dense and colorful classic look. This added a lot to the unique image and success of this company which was looking for swag and originality.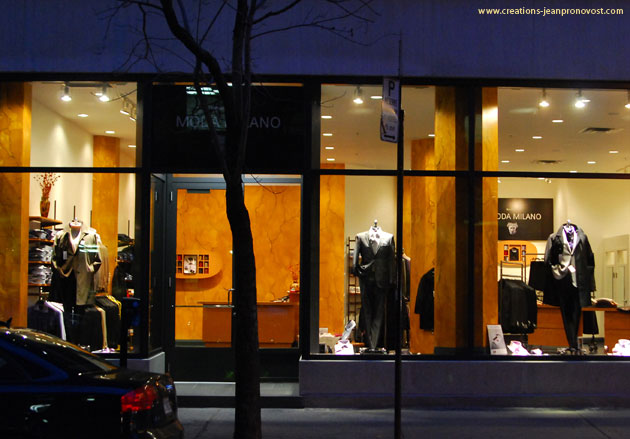 Here's the exterior of the Moda Milano store. The faux-fini in sienna marble provides a warm and luxurious look needed to distinguish itself from other stores.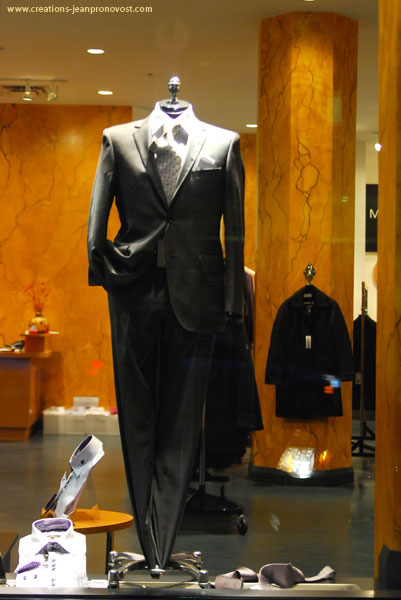 Here's a finished column. We can distinguish the variations of the sienna teint, the subtilities of the marble's veins and also the classic richness of this superb faux-fini in sienna marble.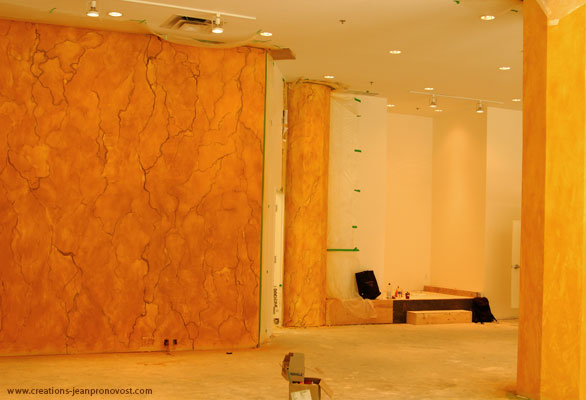 The fake sienna marble in creation.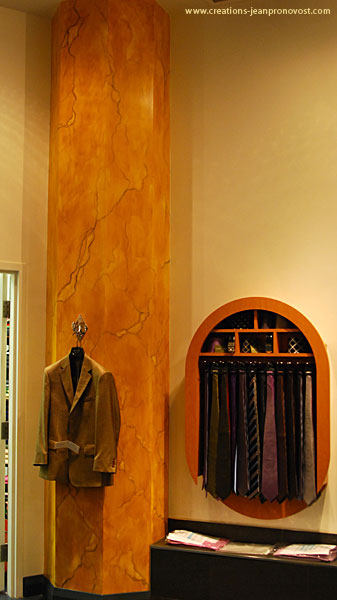 The final product impress by its realism. Those 15 feet tall columns really gives an impression of being made of marble. The textures, veins and colors were all precisely created by the artist Jean Pronovost to give a great context for the clothes and the decor.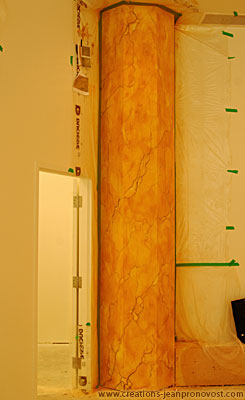 Here's the same column from the last photo in the last stages of productions.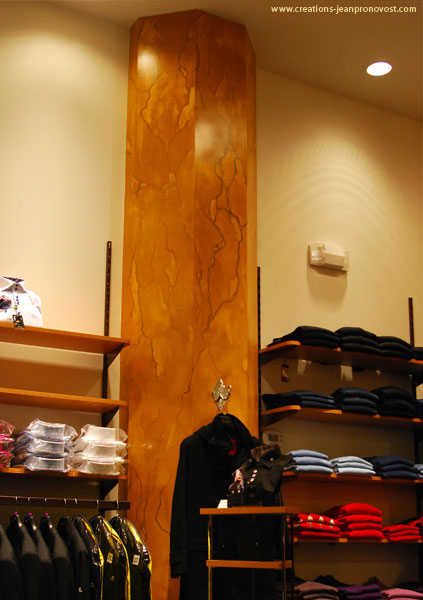 A detail of the final result which empahsize the haute couture, handmade, Italian collections.