In Spring 2023, the prestigiousMoishes restaurant called on the faux finish painting talents of Créations Jean Pronovost. Indeed, the oldest Steakhouse in Montreal needed a makeover to live up to its reputation for its new location. Les Créations Jean Pronovost, which has specialized in high-end artistic projects for more than 25 years, took up the challenge by working for more than a month to make a faux finish on the molded wooden walls of the restaurant. To give a noble and luxurious cachet, several paint glazes and different sanding techniques were necessary to achieve a finish that perfectly reproduces the patina of antique furniture and the colonial architecture of old Montreal.
In these photos, we see that the faux finish work is finished, the richness and color of the wood comes out wonderfully, it was painted with several colored patinas by the artist Jean Pronovost who treated the patterns in diamonds and the moldings so as to bring out the reliefs of the wood and its grain. This attentive finishing work gave depth and nobility to the surface of the woodwork as desired by the designer of excellence Patty Xenos.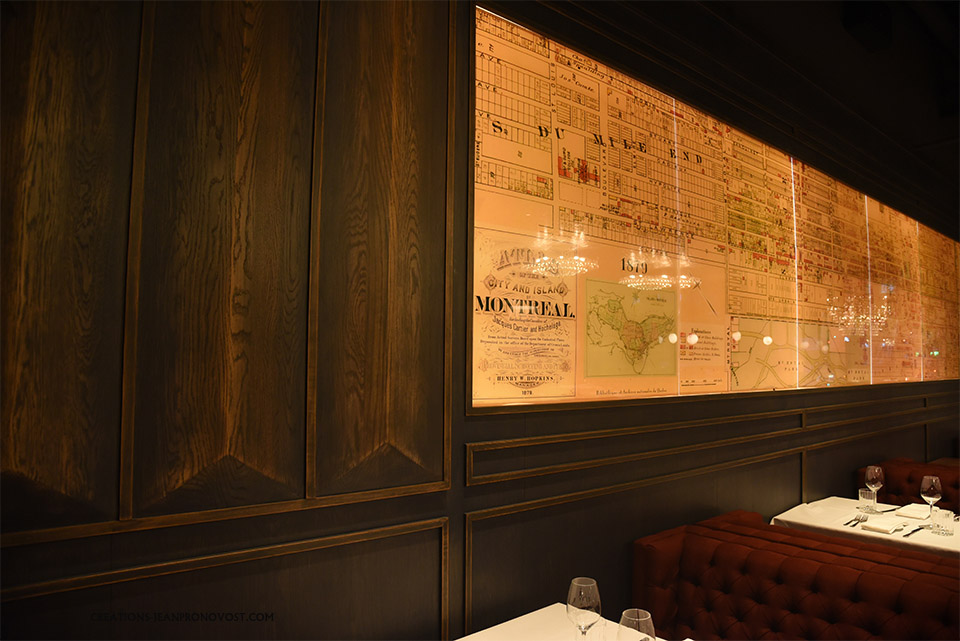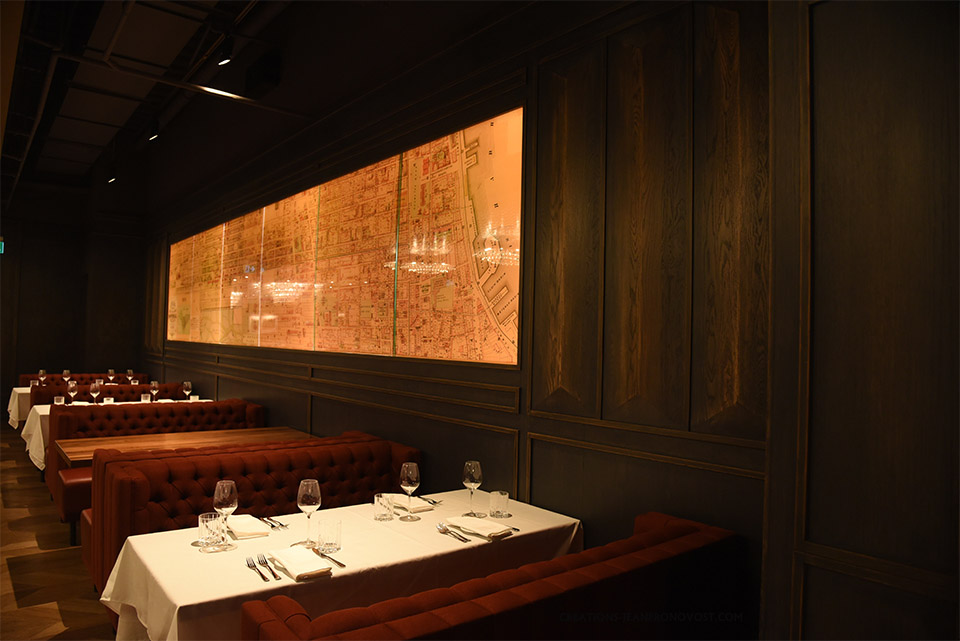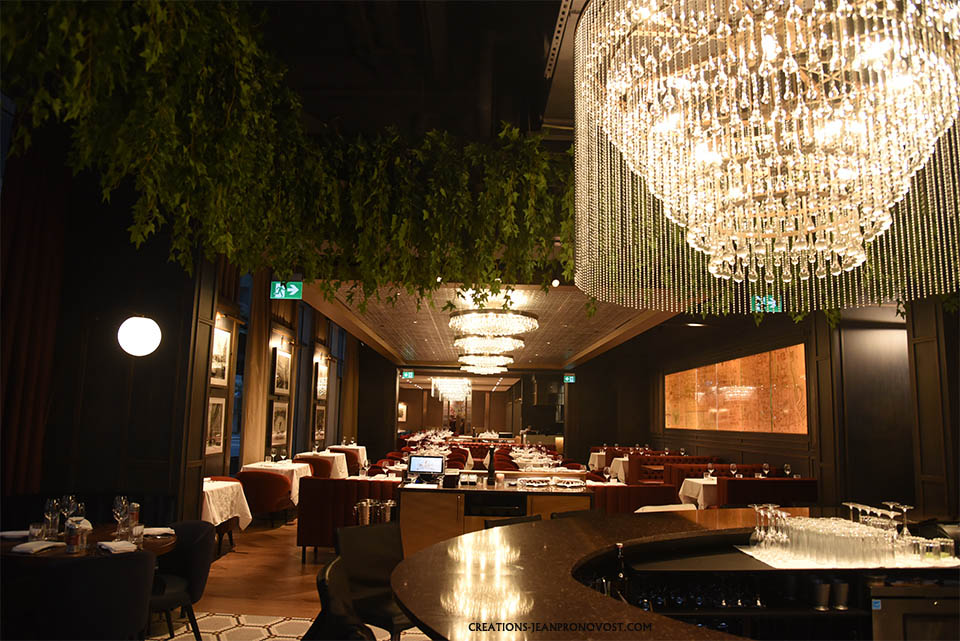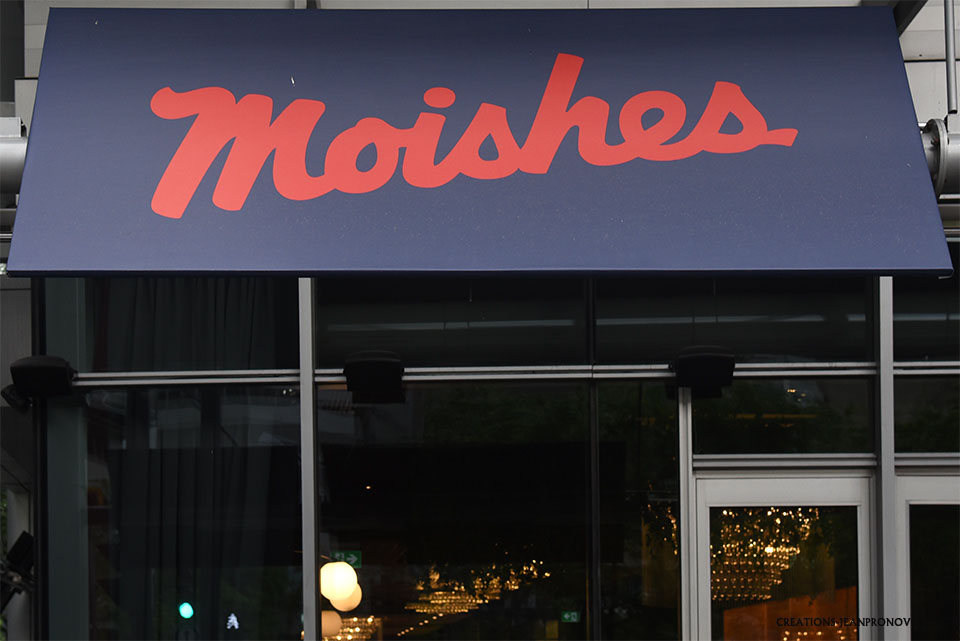 The photos below were taken during the construction and show the enormity of the project and the extent of the work done by the painter Jean Pronovost, more than 2000 square feet were finely painted with a complex and very technical faux finish. Another exceptional project that is a source of pride and contributes to the reputation of excellence of Créations Jean Pronovost.