Airbrushed flames (fire) on custom bike (Harley) in Montreal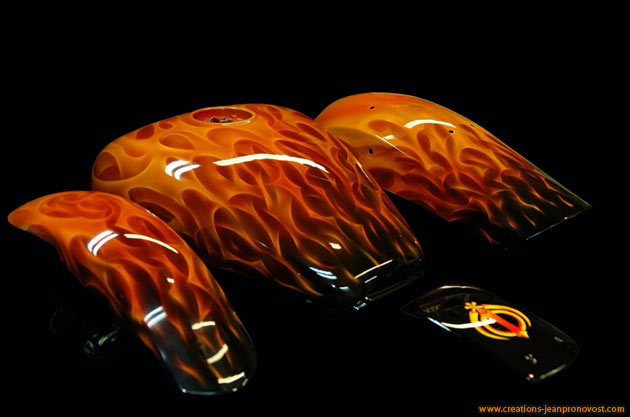 This flames work was airbrushed by Jean Pronovost at his artist workshop in Montreal.
The client wanted to enhance his original bike paint job with a custom design. The flames were painted with an airbrush over a period of 3 days.
As we can see on the pictures below the artist choosed to paint the flames (fire) in a particular style called True Flame. This type of custom paint job give the illustion of a very convincing fire compared to usual flame job that are done without any depth and relief.