Airbush of the Iron Maiden trooper on a Spyder hood
Here is an unusual custom airbrush, indeed the artist Jean Pronovost painted here the Trooper, cover of the cult album of the group Iron Maiden on the hood of a Spyder motorcycle.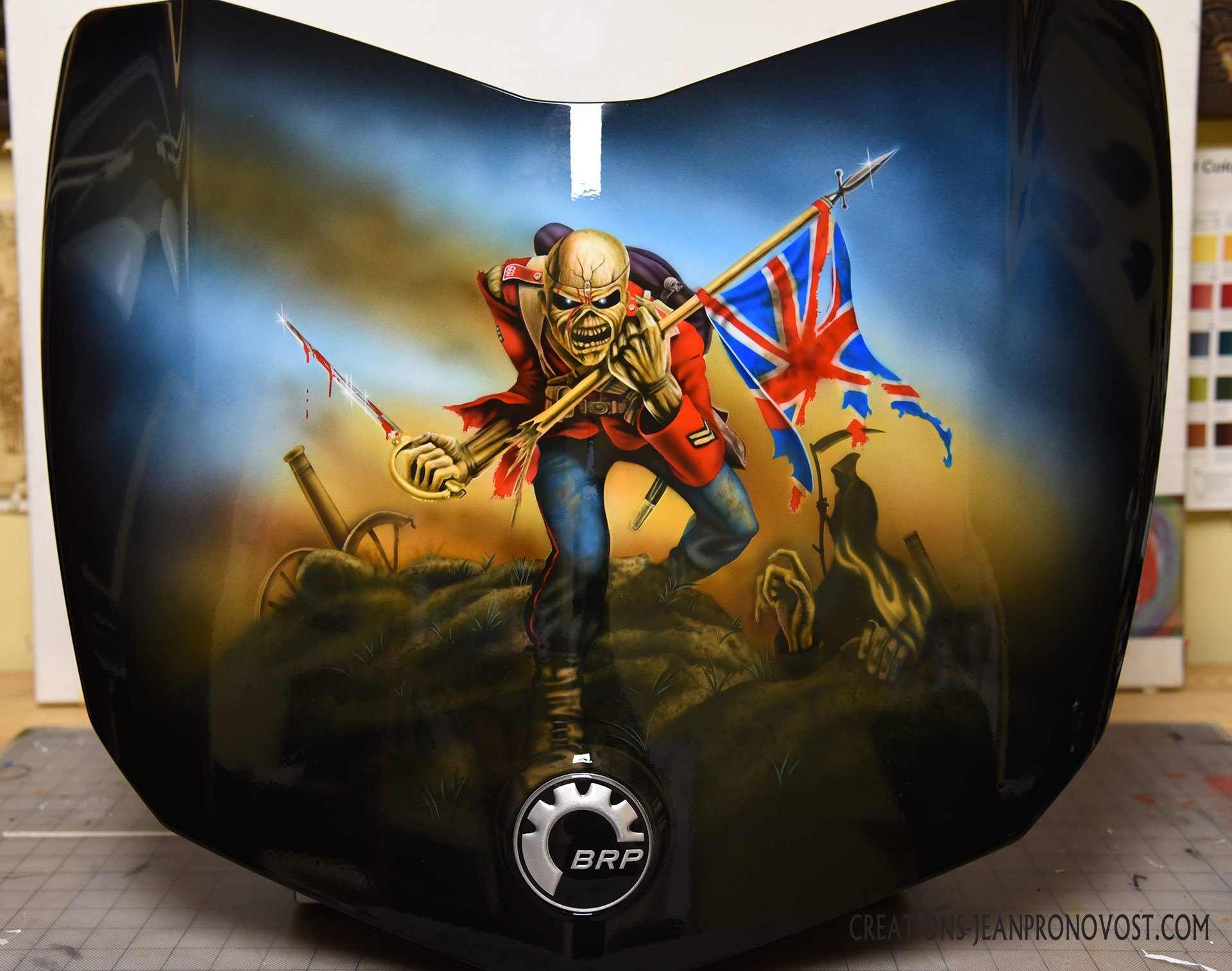 The owner of this motorized tricycle now have a superb artwork evocative and representative of his musical tastes. We also realize that the design will blend well into the black color of the rest of the vehicle. This photo was taken after the varnish, which permanently protects the painted work.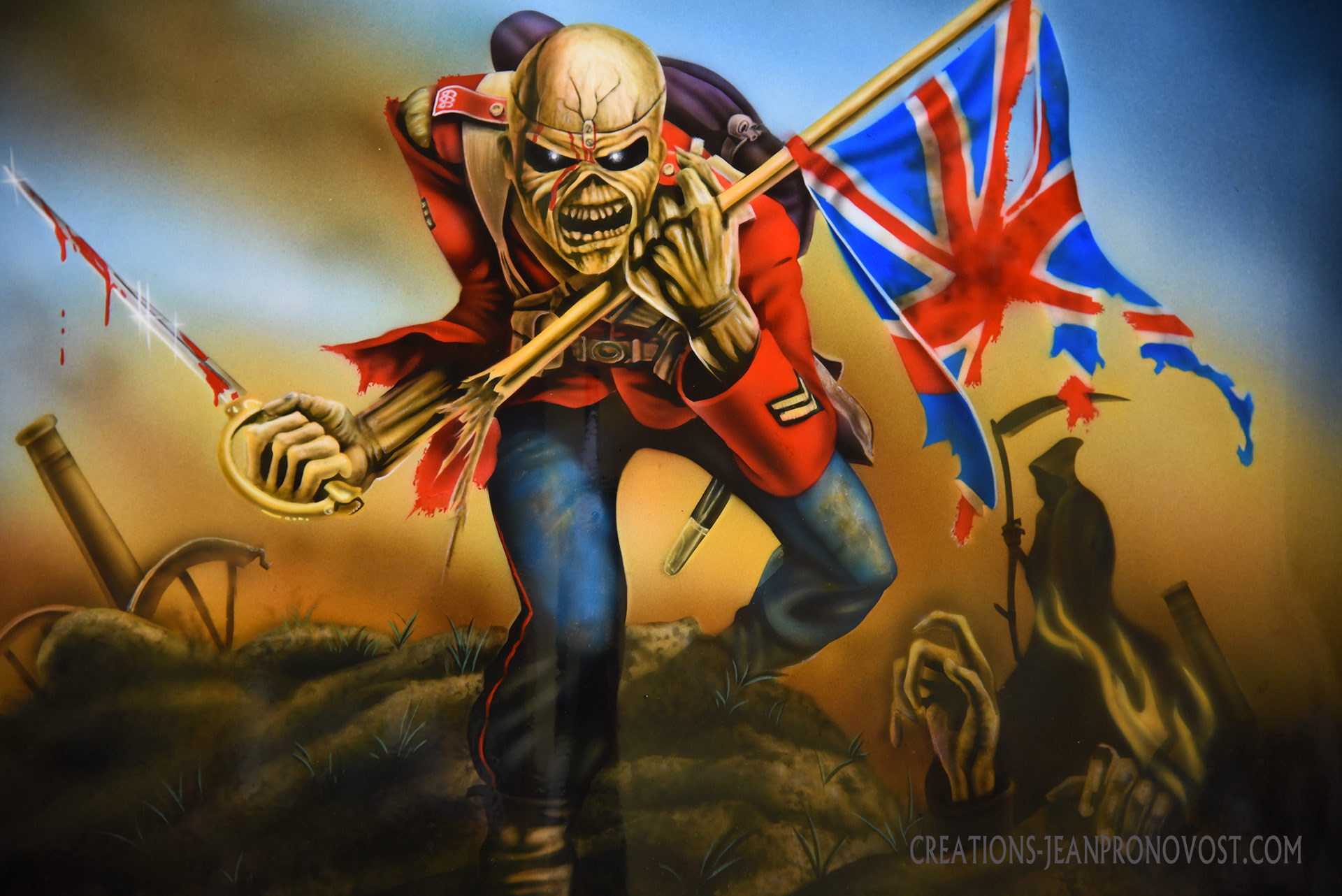 One can appreciate here all the details and the subtleties which were painted by Jean Pronovost with his airbrush, indeed, the whole artwork is extremely faithful to the cover of Iron Maiden.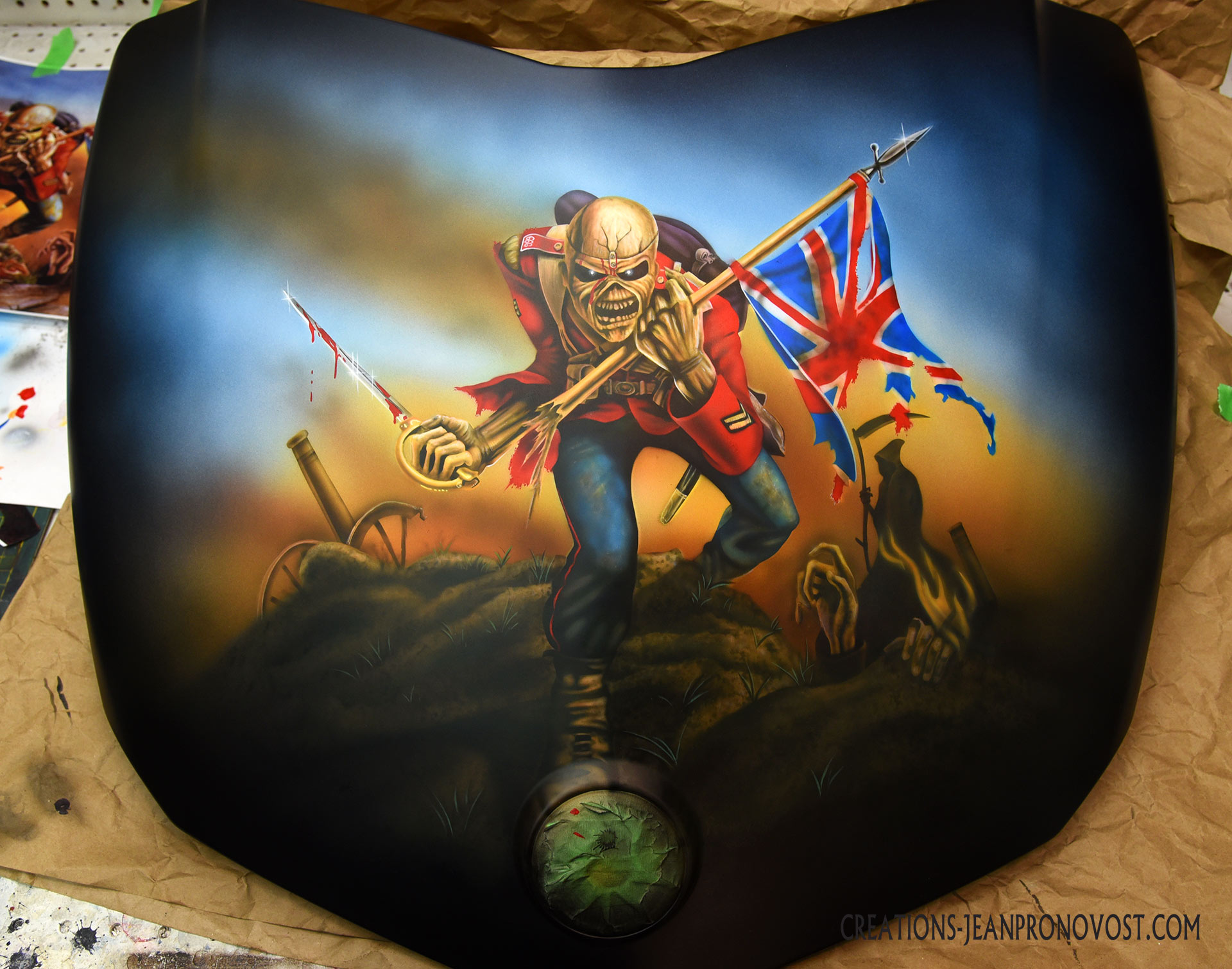 The airbrush artwork has just been completed here; we can clearly see the richness of the colors, the finesse of the details and the textures.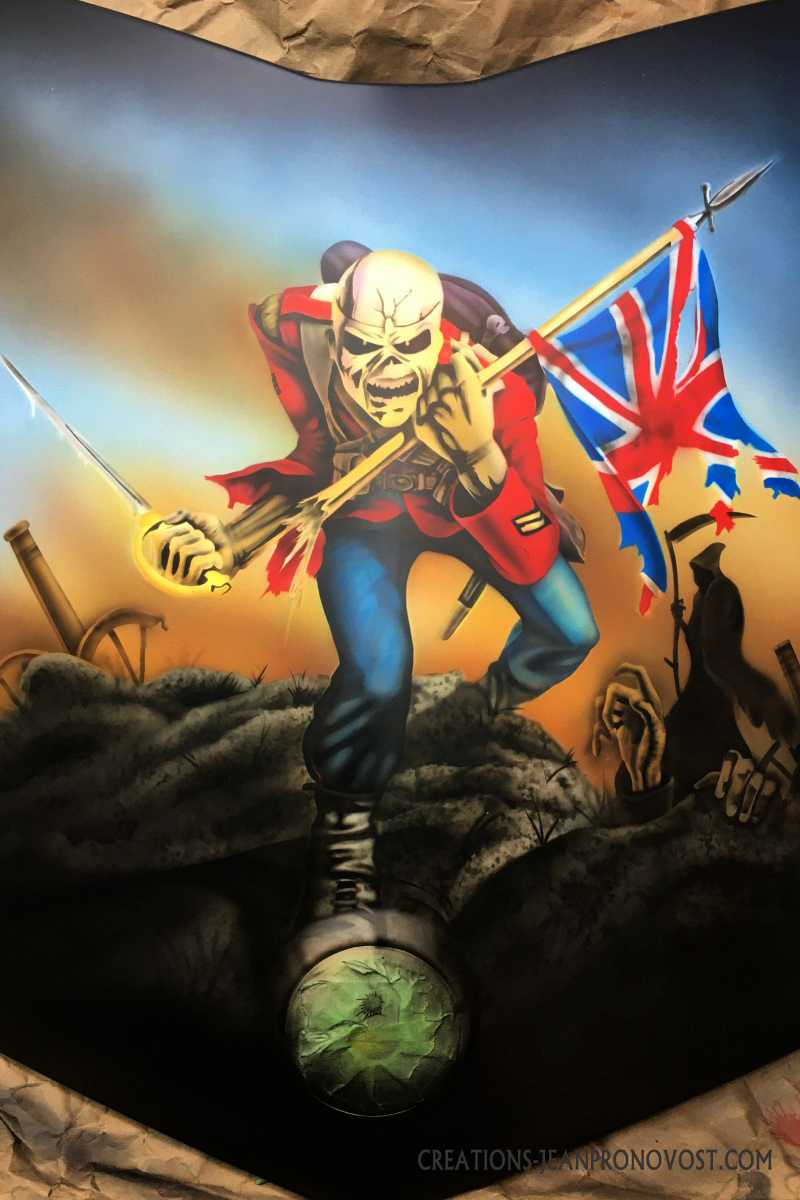 The airbrush project is well advanced here but there is still a lot of finishing to be done for the artist. The level of detail is rather high on this project…