This airbrush project on a Harley motorcycle was very very interesting for Creations Jean Pronovost. The client's only demand was for the bike design to be as close as possible of one of Jean Pronovost sculptures, Hecate, based on a ancient greece goddess.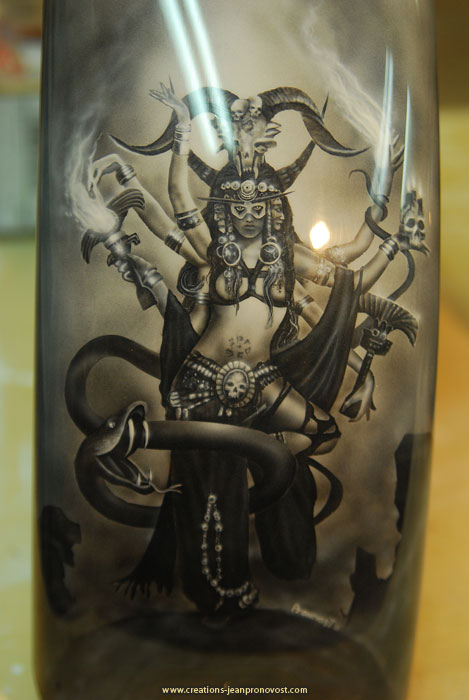 Here's the front wing of the Harley. We can see all the details of the goddess Hecate dancing with her several arms. This mythological figure was done using airbrush and handmade stencils. The Goddess impressed the friends of the client to the point they didn't believe it was done using airbrush.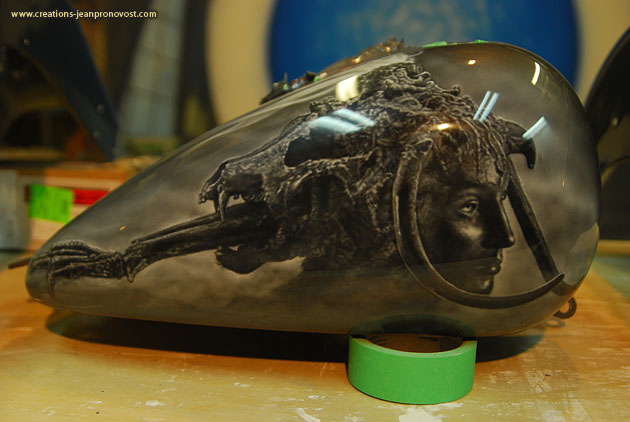 On this picture, we see the right side of the gastank. It was inpired by the Hecate sculpture by Jean Pronovost. All the work was freehand aibrushed, which requires a lot of experience. We can see the mysterious aspect of the airbrushed sculpture. Creations Jean Pronovost are very proud of this project.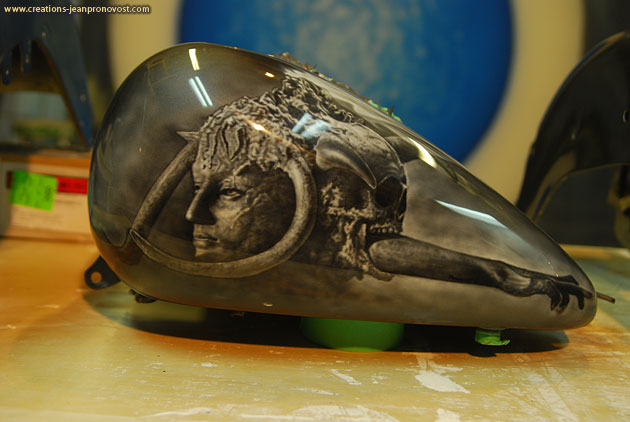 On this picture, we see the left side of the gastank. The face of the Hecate's sculpture was realized using airbrush. All the work was freehand without any stenciles. The final varnishing brings out the aibrush painting and the sheen.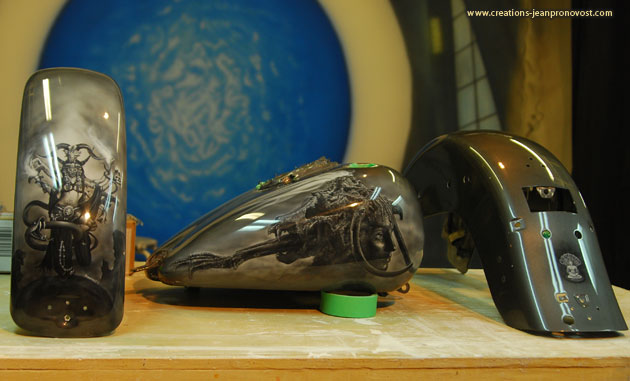 On this picture, we see the final results on all the Harley's part. The varnishing was donc and polished until the parts are smooth and shiny like a mirror.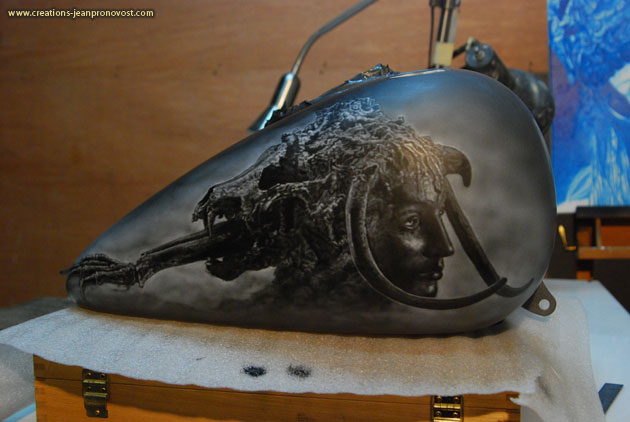 Here's the Harley's right side which was freehand painted using aibrush.
This painting was inspired by Jean Pronovost's sculpture. The airbrush was done respecting the grayness principle, the tones of grey, which provides a dramatic aspect. The final project now only has to be varnished.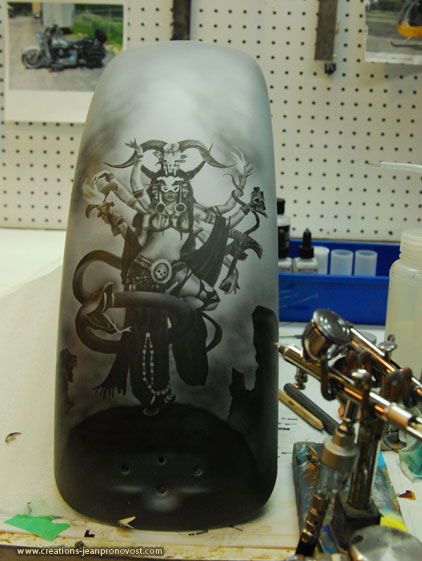 Here we see the first steps of airbrushing on the left wing of the Harley. The figure is slowly getting defines due to the outlines and the airbrushed details.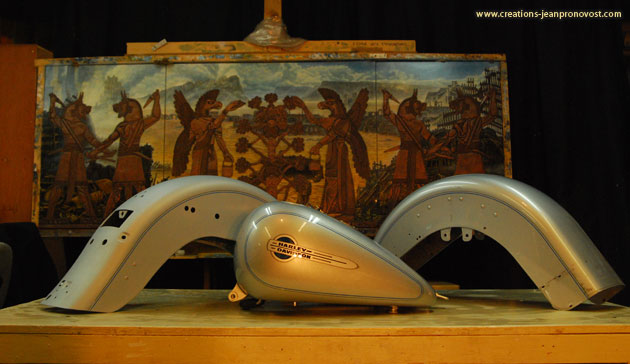 We see on this picture the original parts of the Harley; the gastank and the two wings. Before anything else, they had to be painted using a metallic paint in a darker shade of charcoal.