Exterior mural of a waterfall on a small mountain
Les creations Jean Pronovost have created here an exterior mural of a waterfall on a natural rock in the garden of a private property. This trompe l'oeil fresco, aimed to give the land an impressive aesthetic addition, the addition of the fall indeed, makes the land spectacular by adding the element of water and the movement as well as the vitality that is specific to it.
Jean Pronovost, the painter and muralist poses here in front of the finished mural. Now we really have the impression that there is a fall, the illusion is complete here, and in addition this outdoor waterfall does not require any maintenance. He also embellished by painting the surrounding stones with motifs such as the small buddha.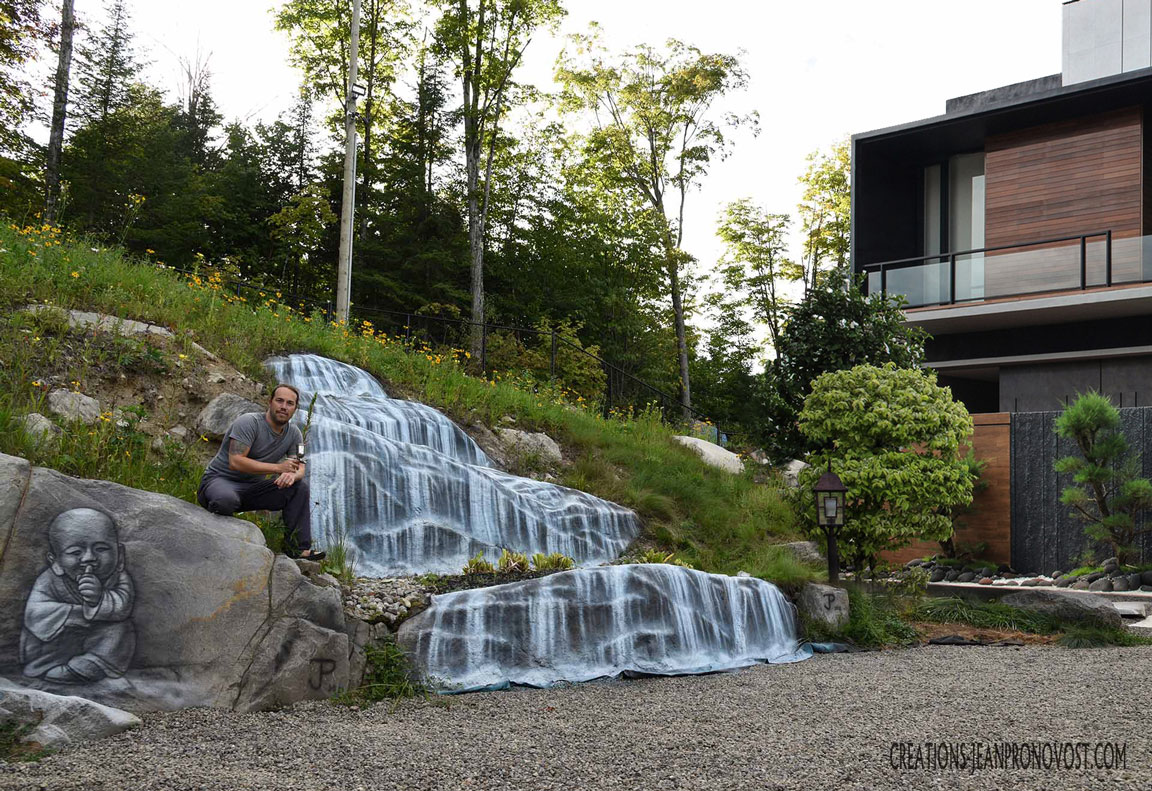 We see the exterior mural of the fall from another angle, the movements of the water flowing over the rocks as well as the composition of the fall gives the impression that the rocky support is made up of multiple levels which adds to the beauty of the spectacle.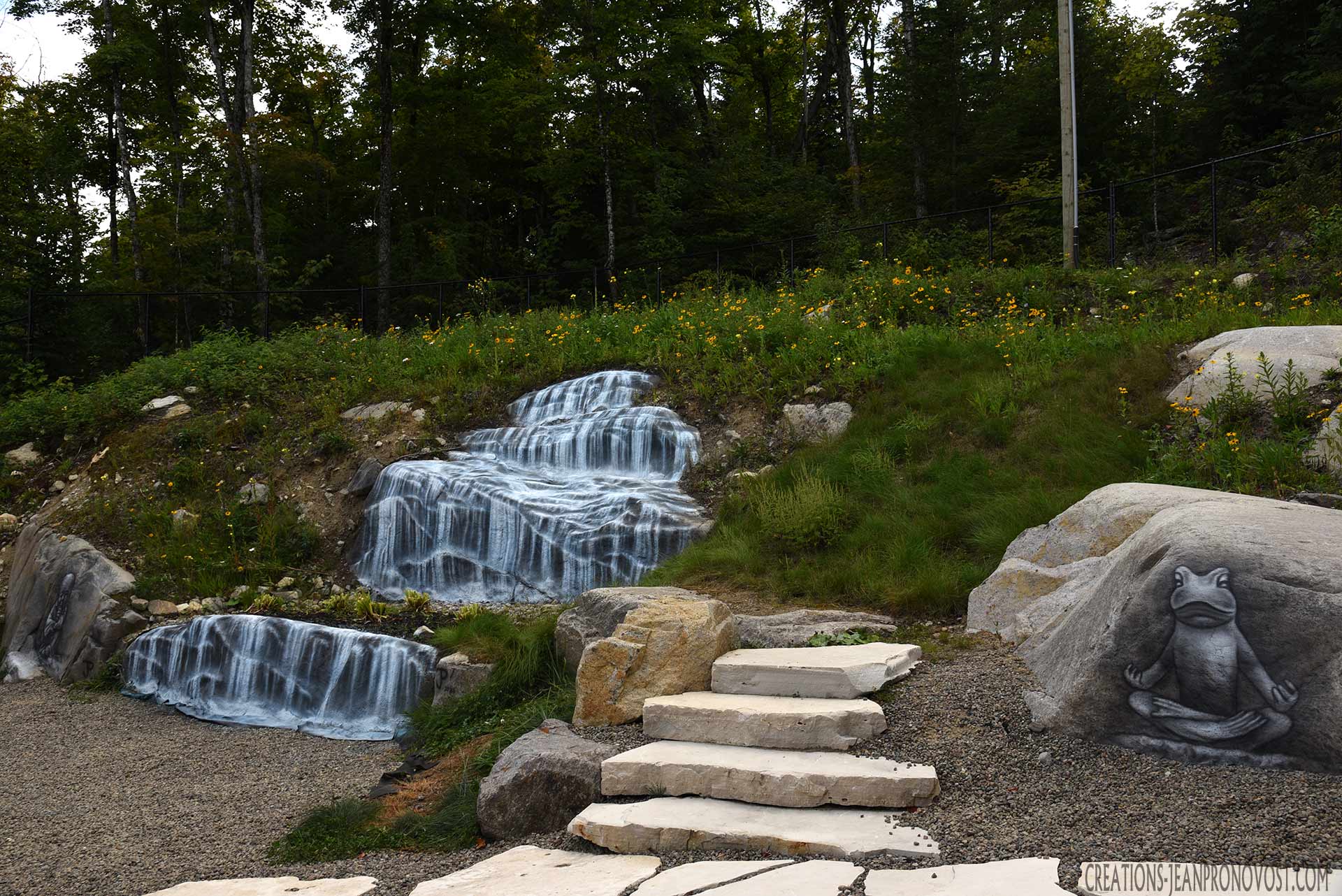 Here we see the artist in front of the completed mural; the scale of the work here is remarkable, Les creations Jean Pronovost have here completely changed the atmosphere of the exterior decoration on the courtyard of this property and all this without diverting a river and without any irrigation works.