Exterior wall mural painting with waterfall
Les Creations jean Pronovost not only offers artistic interior painted mural service small or large format, but as seen in this wall that has just been completed, they also offer their mural on exterior walls.
This airbrush mural is an initiative of the Cote Des Neiges district to revitalize this poor neighborhood and give new hope by the beauty of art combine to nature. Indeed Creations Jean Pronovost had carte blanche to choose the theme of this huge outdoor mural.
This exterior mural painted on the brick of a 4 story building was done with airbrush, airbrush painted murals are much quicker to make, and provides subtle gradients that allow to pick perspectives and dimensions more easily. It was performed in 1 week, the preparation and finishing included.
Creations Jean Pronovost uses the best materials and paints on the market for an extended permanency.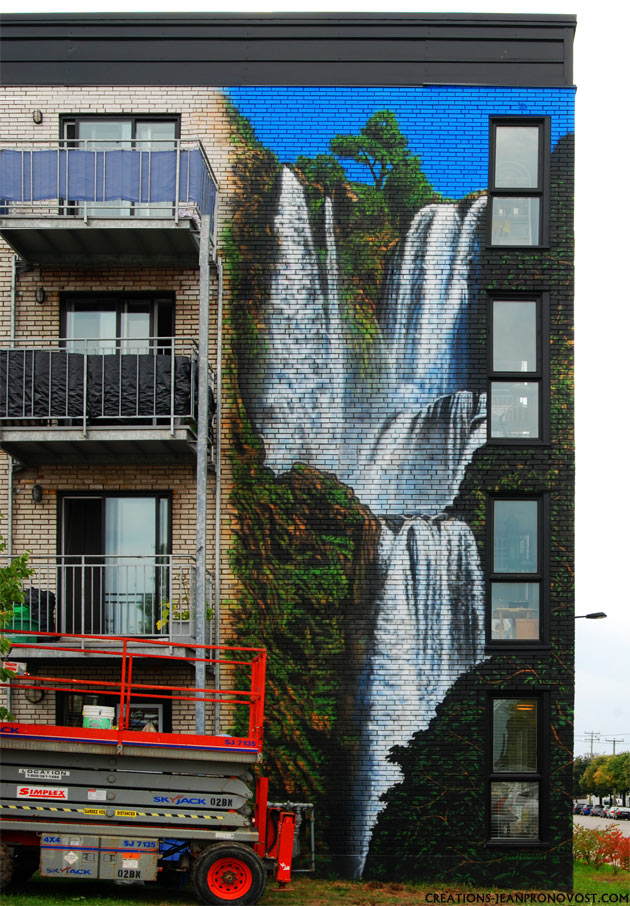 Here we see Jean Pronovost using a Sky Jack to paint the wall large airbrush mural. As we can see from the other mural projects, there is no limit to the artistic ability of the company. A painted mural revitalized very much a neighborhood by their color and life that emanates from it.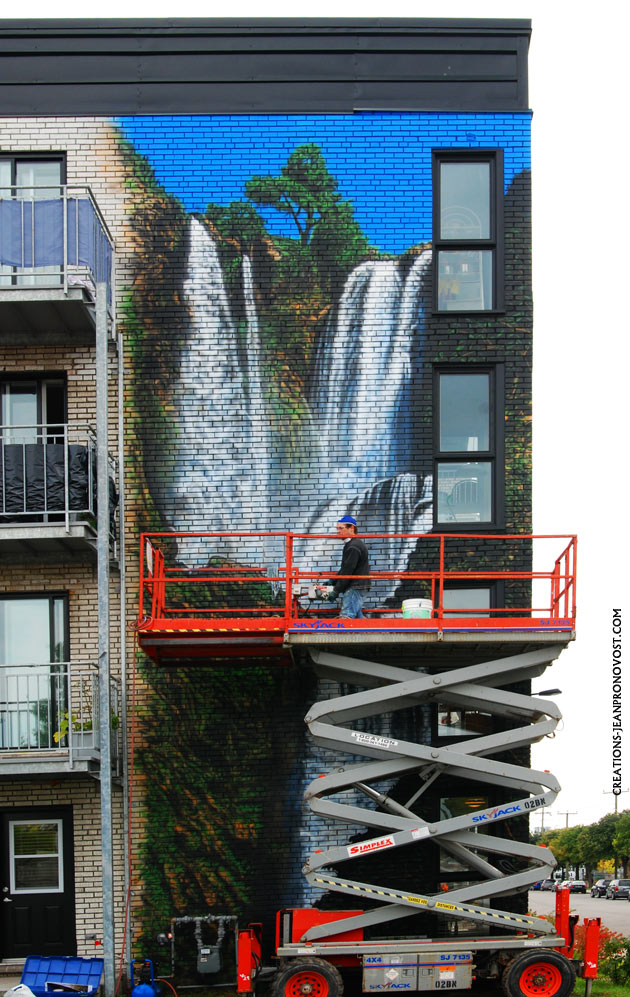 The exterior mural done with airbrush is almost finish, balconies and windows were protected and the mural is already well advanced, there remains only the lower part to do, we already have the impression that the building is home to a breathtaking waterfall.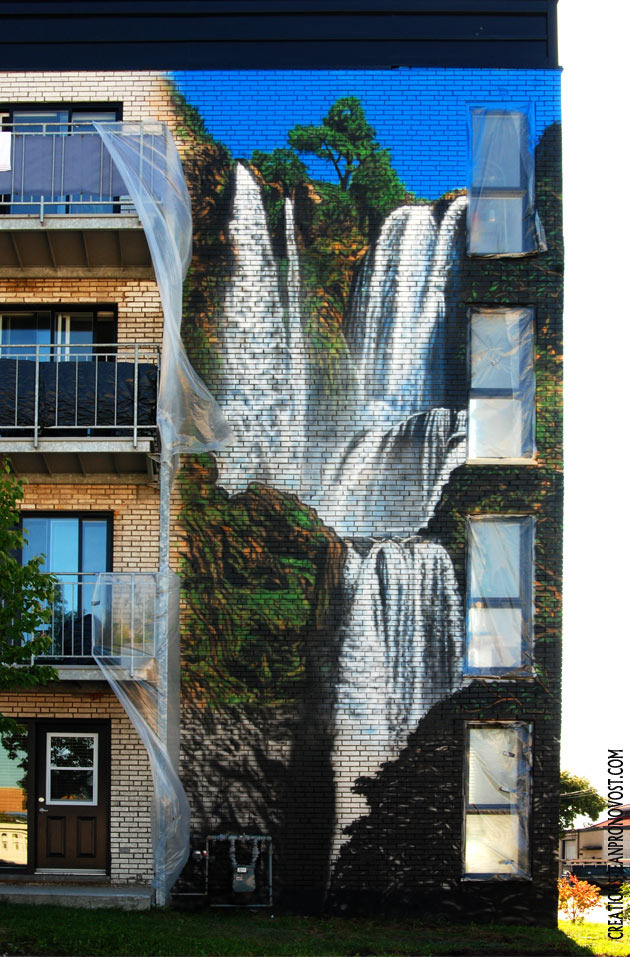 The building wall before the project, it is rather ugly and dirty, a poor figure in the neighborhood and is definitely not inspiring, what better than a beautiful airbrush mural to brighten all.