Airbrushing for Dollywood, the amusement park of singer Dolly Parton
The frog here is no ordinary frog; it was created and sculpted in large format for Dollywood, the park of Dolly Parton, the famous Country singer. Jean Pronovost sculpted the eyes of the frog and painted them with an airbrush to give realism to the plant sculpture.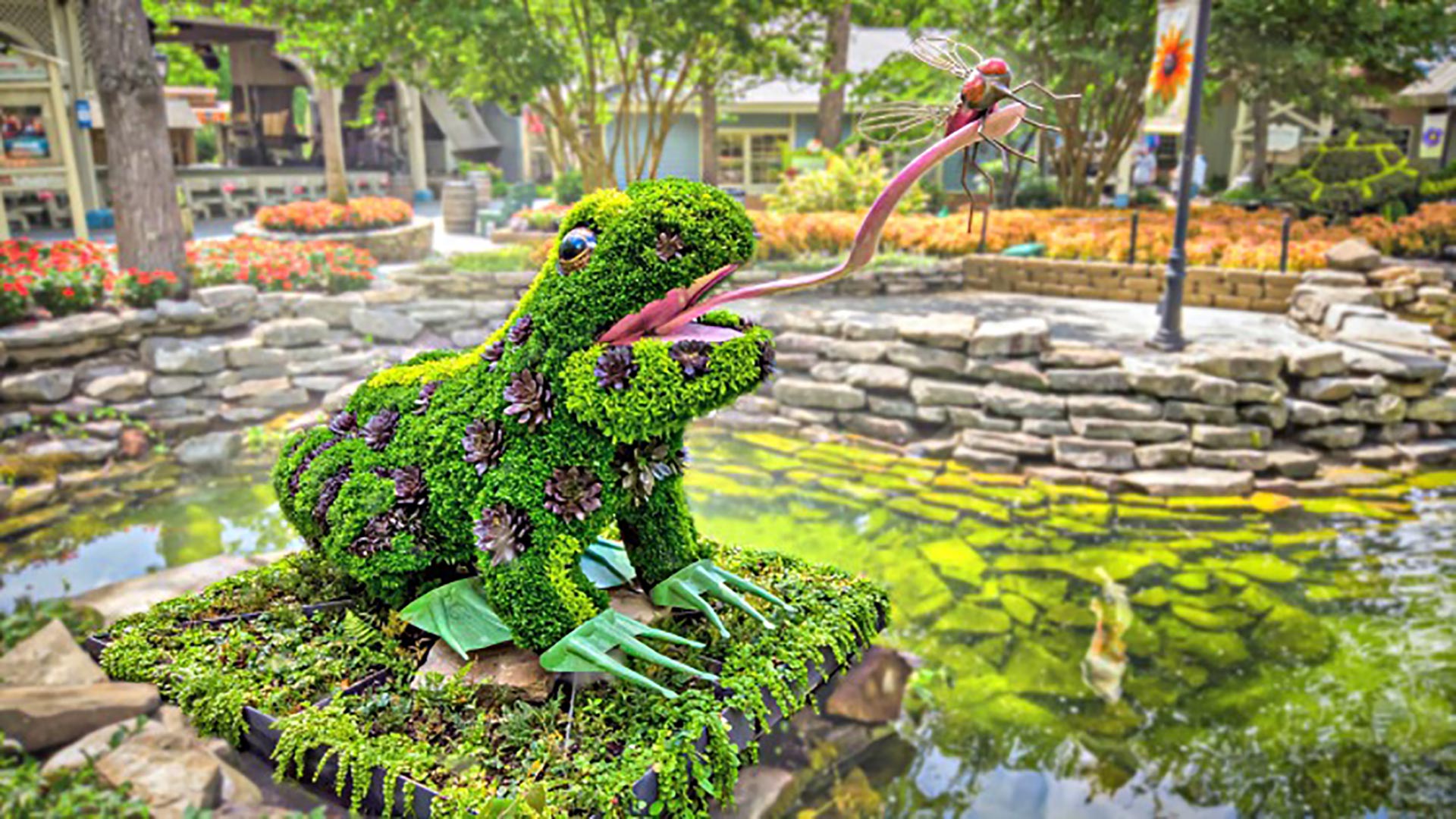 Dollywood is an amusement park located in Pigeon Forge, Tennessee, United States. The famous country singer, Dolly Parton wanted to develop a tourist park there. this frog, is a recent aquisition and now never ceases to make children laugh and to entertain the older ones, the eyes have been sculpted and painted by Creations Jean Pronovost.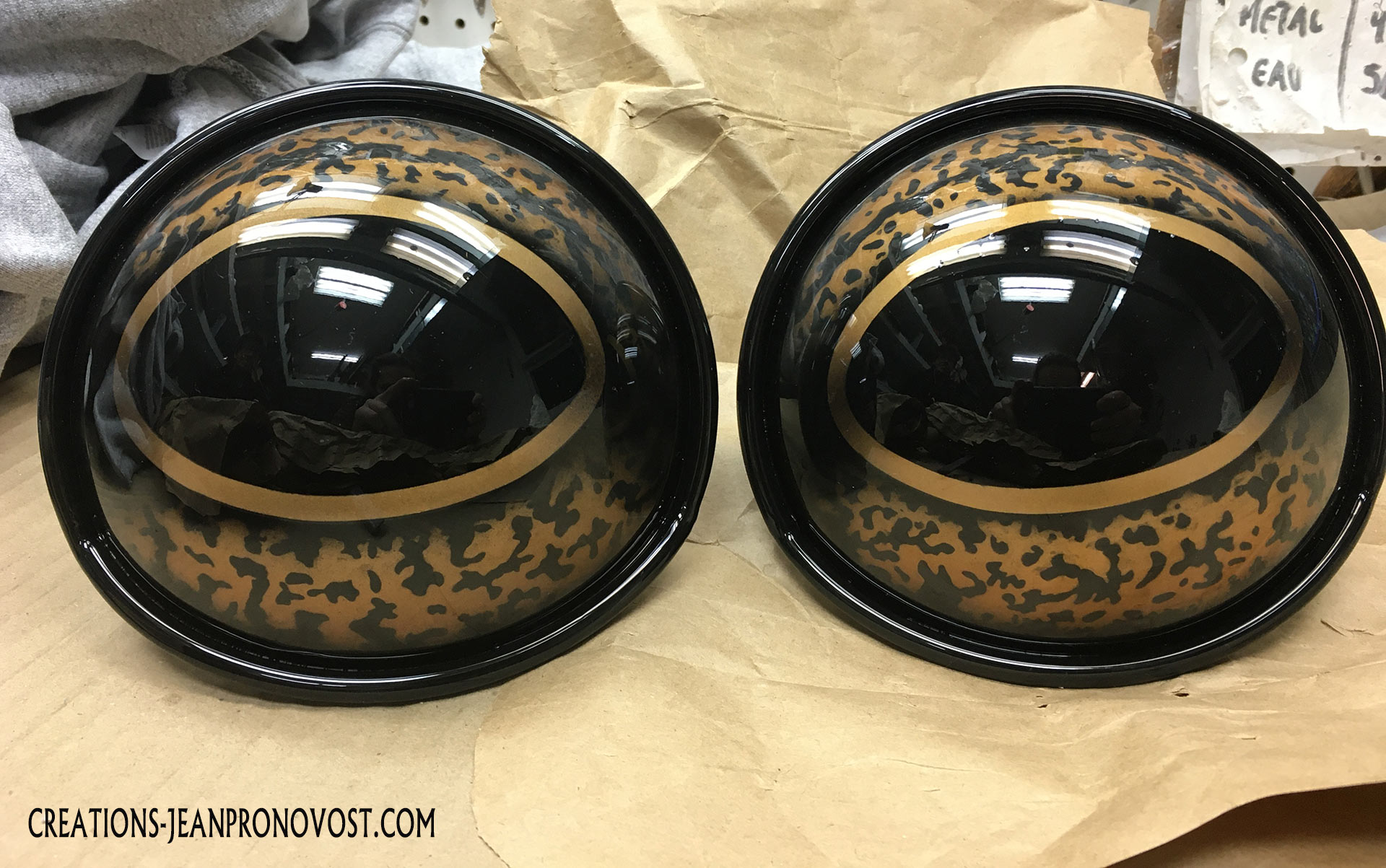 Here the eyes are here finished and varnished ready to go to Dolly Parton's park. The organic and natural look is amazing, they are a work of art in themselves, deep and realistic, they look alive.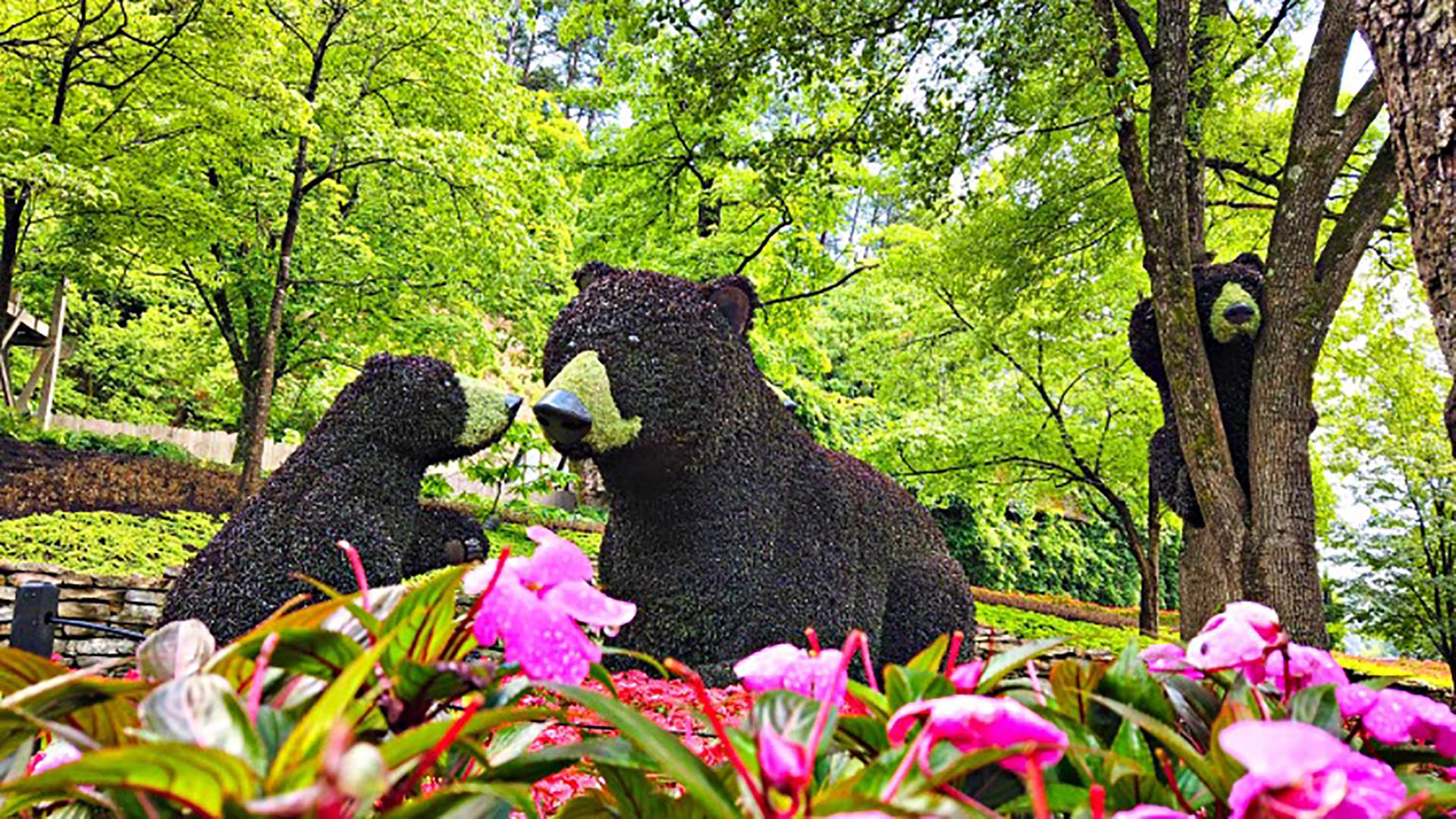 Have a family of bears; a mother and these two cubs was the singer's desire for her park. Jean Pronovost's airbrush made the realization of those eyes possible, and bears now look more alive and credible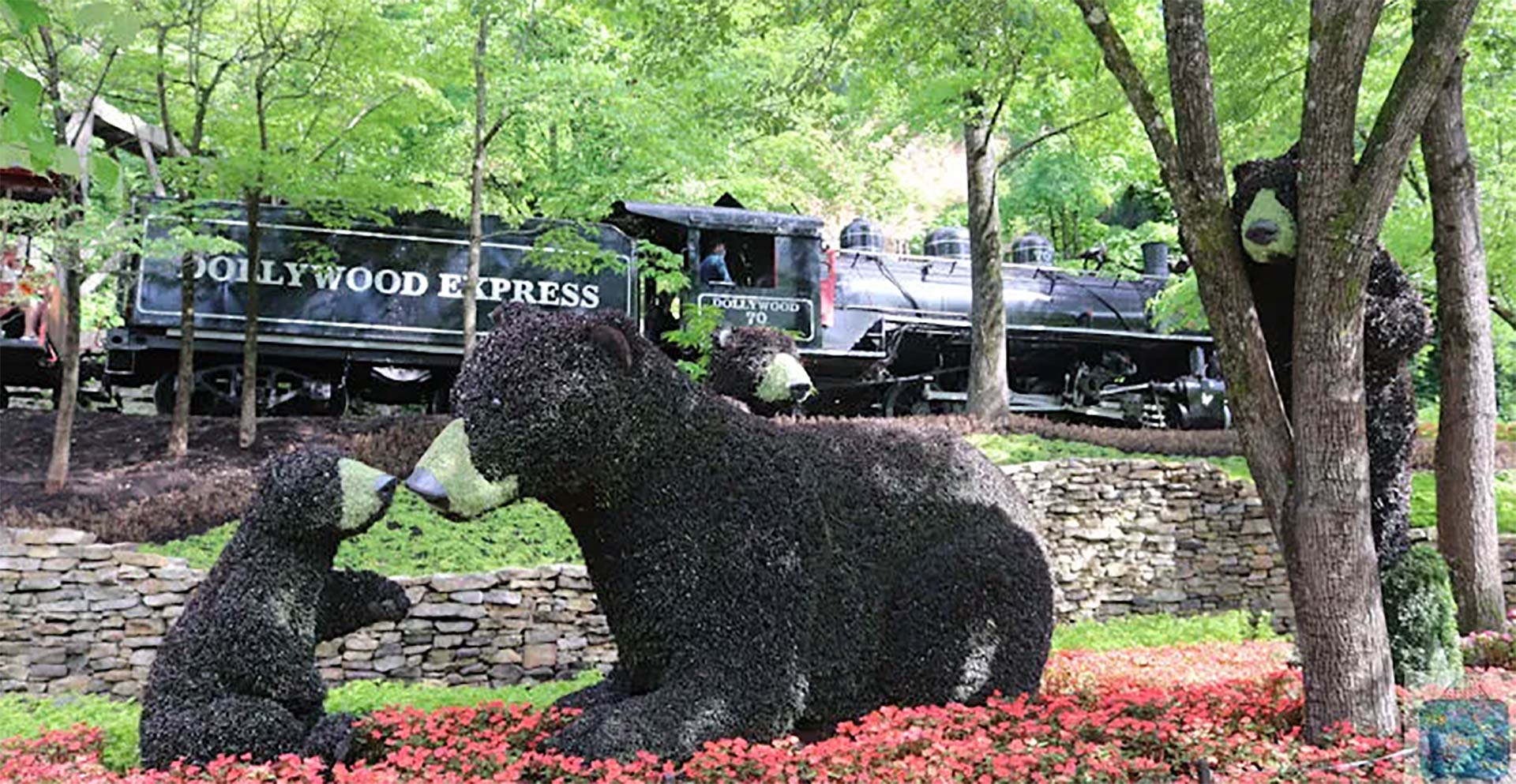 Here we see the teddy bear family who have better eyesight thanks to Creation Jean Pronovost who made the eyes, in the background we can also see the Dollywood locomotive.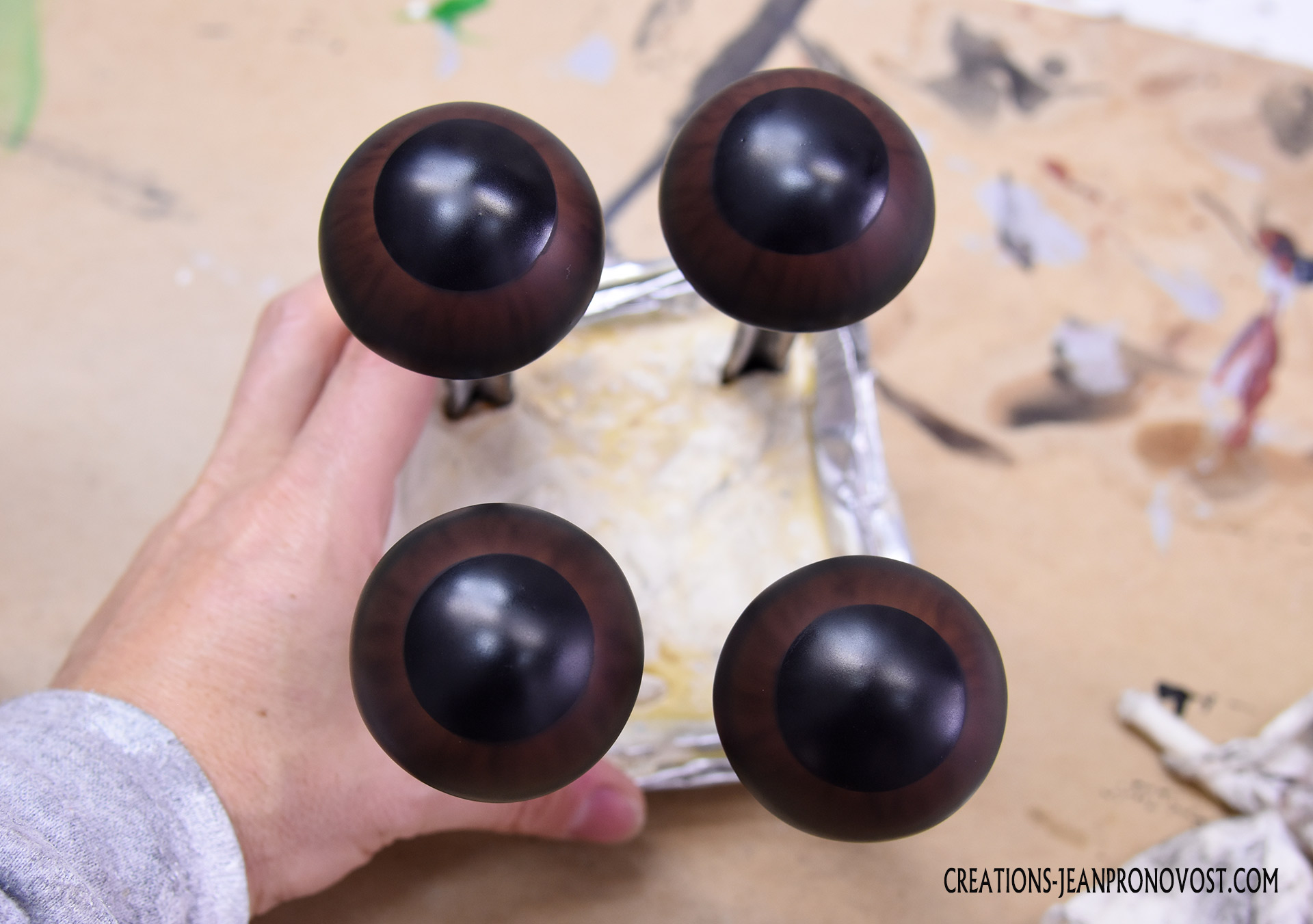 The 4 eyes of the little bears are now complete, all that remains is to apply the varnish to them, this will give them permanence and a realistic luster.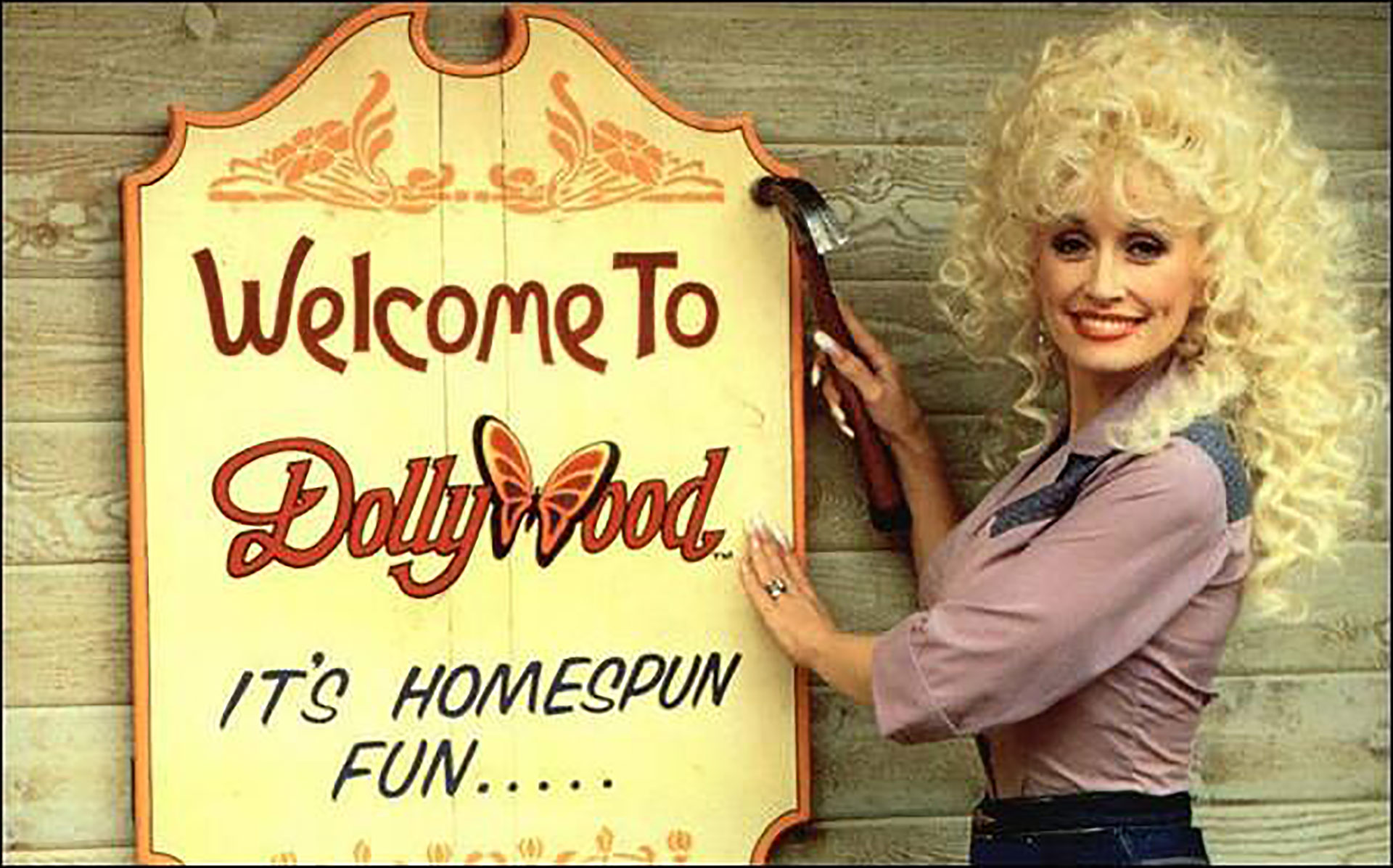 Dolly Parton, the famous western singer poses here at the entrance of her amusement park where the plant sculptures proudly display the eyes made by Les Créations Jean Pronovost, specialized in sculpture and painting.