Assyrian low relief sculpture reproduction – Sculpture and molding Montreal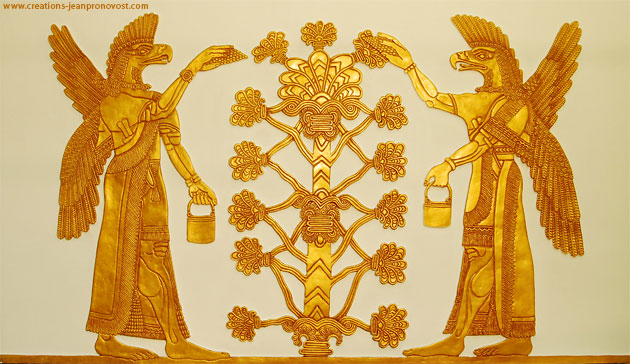 « Les créations Jean Pronovost » are also specialized in grand scale reproduction of ancient civilisations sculptures and reliefs.
This low relief sculpture is of Assyrian inspiration. It originally comes from the Ashurrnasirpal II palace, Nimrud, around 860 BC. The relief represents two Eagles deities named Nisroch. They feed the sacred tree and respectfully harvest its fruits.
This low relief was entirely reproduced from photos taken at the Metropolitain Museum in New-York.