Bar decoration with sculptures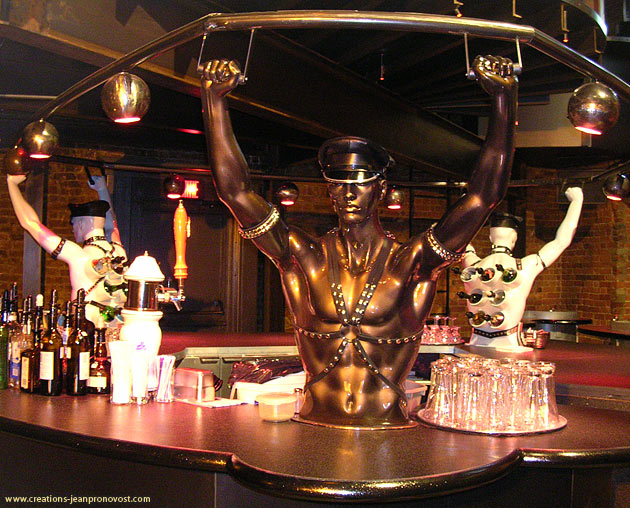 Le Drague, a renowned gay bar in Quebec City, turned to Les Créations Jean Pronovost in 2005 to commission a large and intricate sculpture and casting project. This major project demanded an exceptional technical know-how both because of the great number of sculptures and the variety of the finishes required by the client. The castings needed not only to be aesthetic, but also functional. The muscled torsos in the bar were to be used to hold alcohol bottles, which was achieved by inclining the figures and creating small recessed areas which were integrated into the design.  Each sculpture was designed with a function unique to the piece.
The durability, as well as the painted finish, was carefully considered during the execution keeping in mind the functional element unique to each piece.  As the sculptures would be constantly manipulated, touched & cleaned, fibre glass and urethane varnishes were used to ensure their durability.