Horror special effect for La Ronde Montreal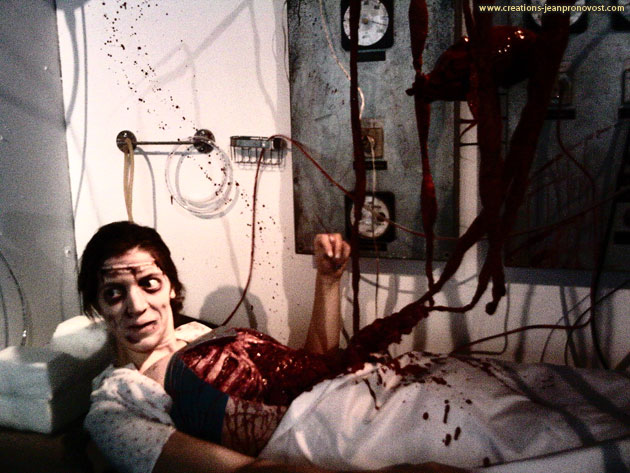 La Ronde once again requested the help of Créations Jean Pronovost this year for the creation of special effects. Their haunted house needed a bust where we could see the ribcage and the guts. It needed to be wore by an actor. We see on this picture the actor wearing the bust at the exact position where the spectator will see him. This scene is even more terrifying in the dark.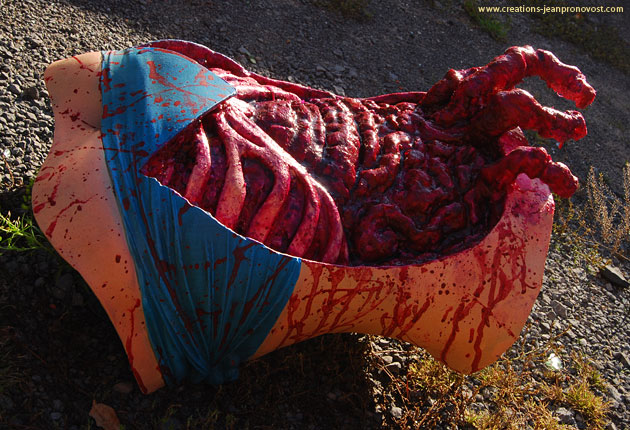 Here's the final result! The silicon used accentuate the textures and give a realistic and organic bust. The painting gives an impression of blood-spraying and was exaggerated so it could be seen in the dark. It's ready to terrify the clients of La Ronde!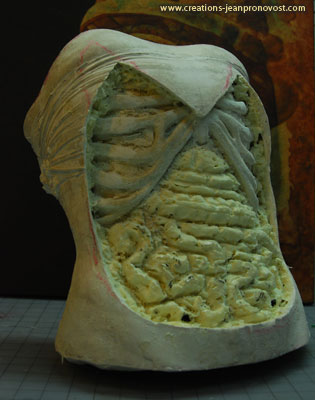 The bus twas molded on an actor and was cut to let see the sculpted ribcage. We can see some organs which were sculpted and will then be painted to give an organic texture.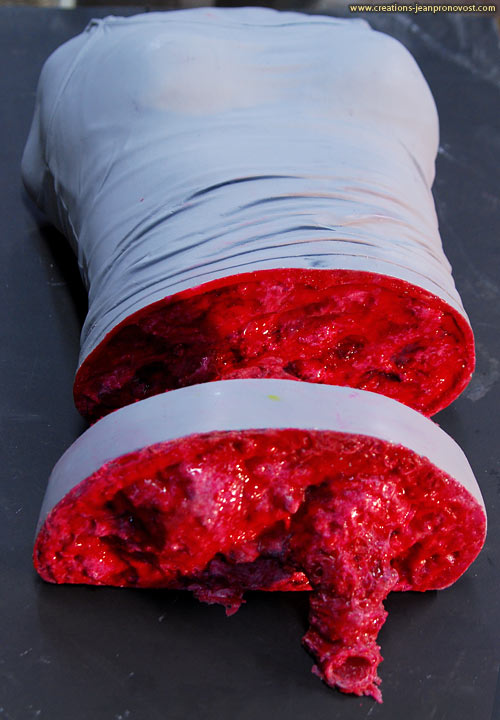 This sculpture is a silicon and resin bust conceived for a new attraction at the amusement park La Ronde: The Haunted House. This special effect project ordered for the artist Jean Pronovost is the highpoint of the show, the main piece of the new haunted house. The bust of a young woman was molded in silicon et used as a model to create this piece in which we can see the guts of the character. The molding involved knowledge which are the specialty of Creations Jean Pronovost located in Montreal.