Mugs prototype and editions for Keurig
The American company Keurig has redone custom cups for its latest TV commercial, the mugs that the company had were poorly painted and embossed logo lacked definition. The Creations Jean Pronovost carved a new version of the mugs with a new embossed logo, applied the logo of the two edges of the cup, molded and painted 3 new copies of the mugs so that the company can use more aesthetic mugs during their television advertising. The creation of movie props, and sculpture is an integral part of our company's mission.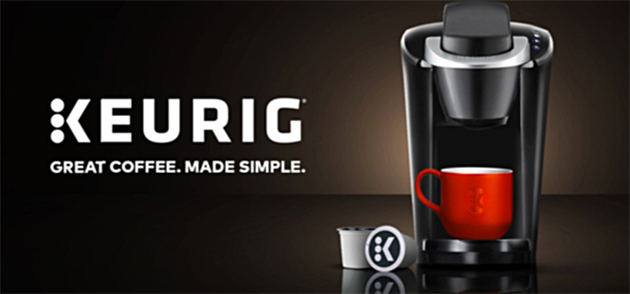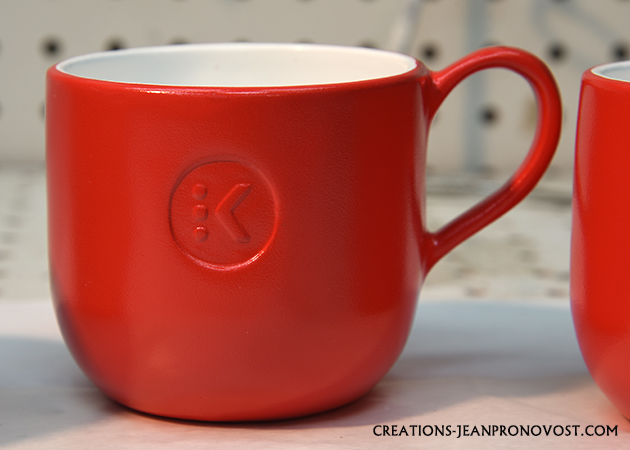 In this photo, we see the new version of the Keurig mugs made by the sculptor Jean Pronovost, the new cup has a brand new carved logo, which is deeper than the original and in addition is now carved on both sides of the cup, the color is apply equally and richer, the red color's cut is straight and nice with the white color inside the cup. The mugs were sculpted as it was a work of art and amazed customers were able to use it in close-up during filming.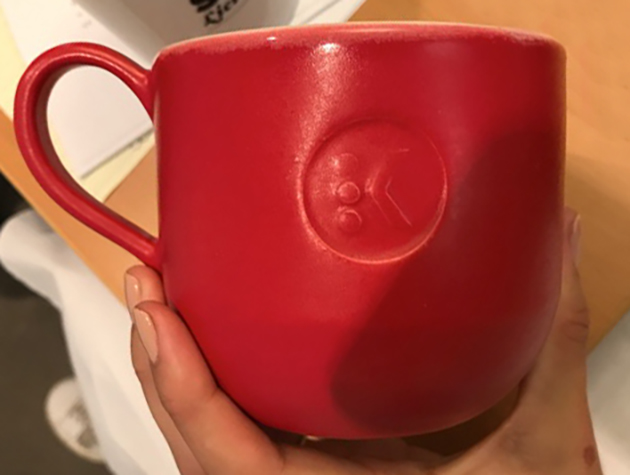 We see here the original cup with which the creations Jean Pronovost had to compose to create the new version, the color is not uniform, the border of the cup is poorly painted and most importantly, the embossed logo does not stand out enough, it is barely discerns.
Here are the new cups in production; they were created from a mold, made from a prototype sculpted by Jean Pronovost. This work required meticulousness and an extreme precision, because the sculpture of the logo had to be redone completely.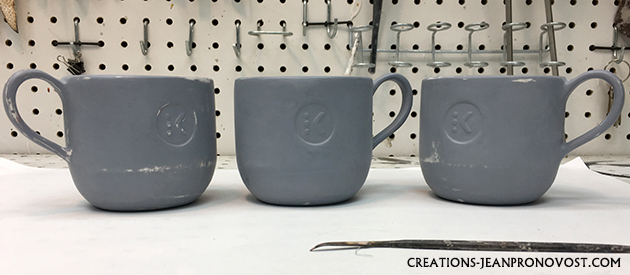 Here we see cups with the final primer before painting, they are sanded for the last time so that they are nice and smooth without imperfections.

We now see the finished product; 3 new mugs with a beautiful logo and a uniform color ready to be used in close-up beauty shoot during the new TV commercial.