Sculpture and painting of the eyes for Mosaïcultures Internationale de Montréal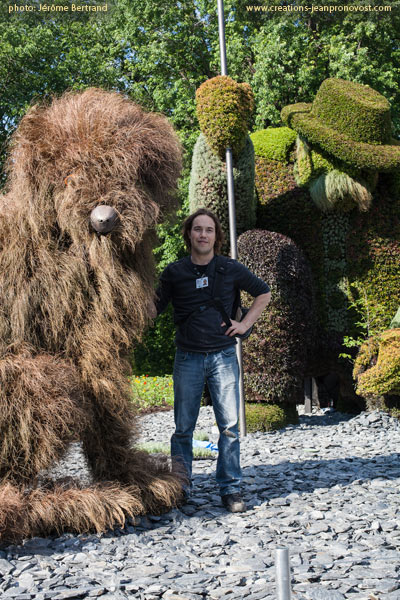 Here's artist Jean Pronovost in front of The Man Who Planted Trees, a scultural installation inspired by the work of Frederic Back. The artist sculpted, molded and painted the dog's, sheeps' and horses' eyes using airbrush. They were important part of this magnificent scene.
Jean Pronovost sculpted and painted the eyes of the deers and the horses accompanying Mother Nature who cares for them. The artist was honored to have participated in the creation of those sculptures.