Tortoise sculpture – Sculpture and molding Montreal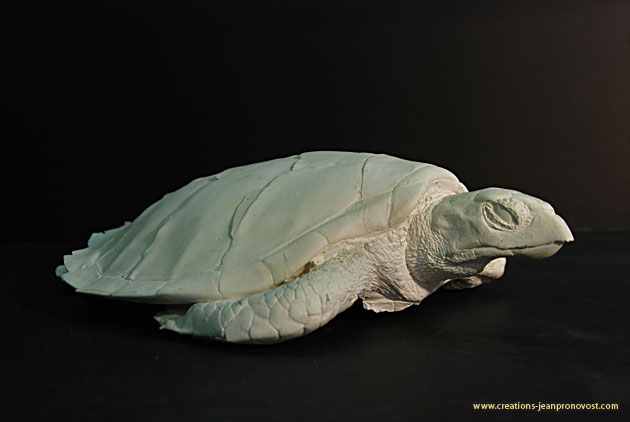 Here we see a tortoise sculpture molded from a private collection's original. It was just extracted from the mold. Several details must be sculpted but we can appreciation the details and textures. Once the touch-ups done, it can be painted using airbrush for a hyper-realistic effect.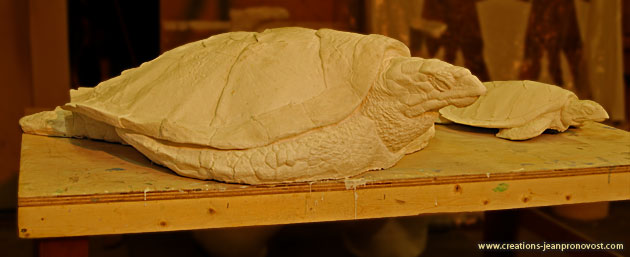 The small original turtle was reproduced three time its size for the base of the La fiancée du cosmophore sculpture.  This giant turtle was then molded in two versions for the two editions of the Jean Pronovost sculpture.  Painted with a bronze faux fini for the first and a marble faux fini for the second, we can see them in the sculpture section.