Interior Mural Depicting a Dragon
Here is a rather well-personalized loft. Indeed, the owner wanted a mural of a gigantic dragon to give his home a unique character.
To do this, he sought out Les Créations Jean Pronovost, and by magic — and, of course, with a little know-how — this mythical creature appeared on his wall within a single day's work. It's what we call a job well done in no time.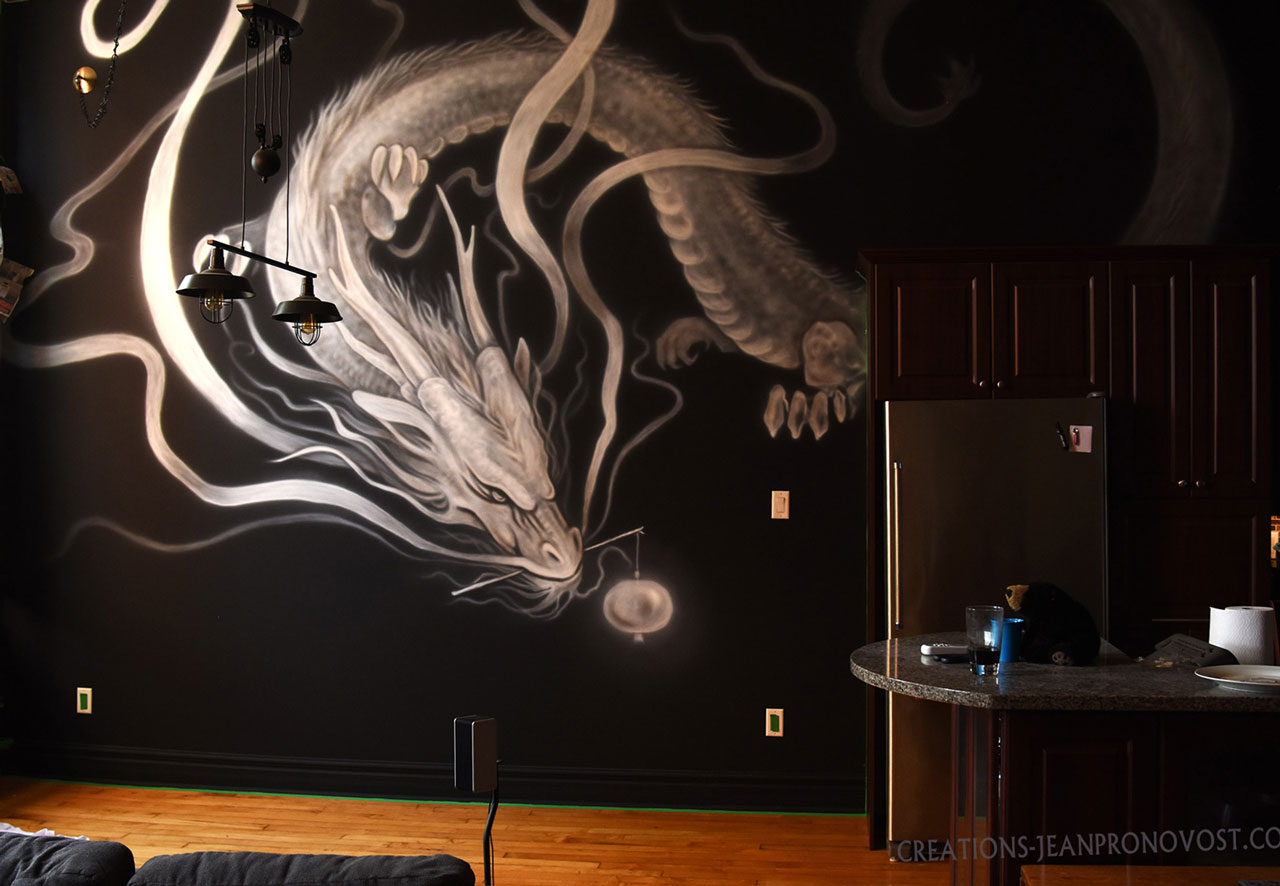 The end result of the airbrushed mural; the dragon takes off freely in this high-ceilinged loft, giving it a unique character.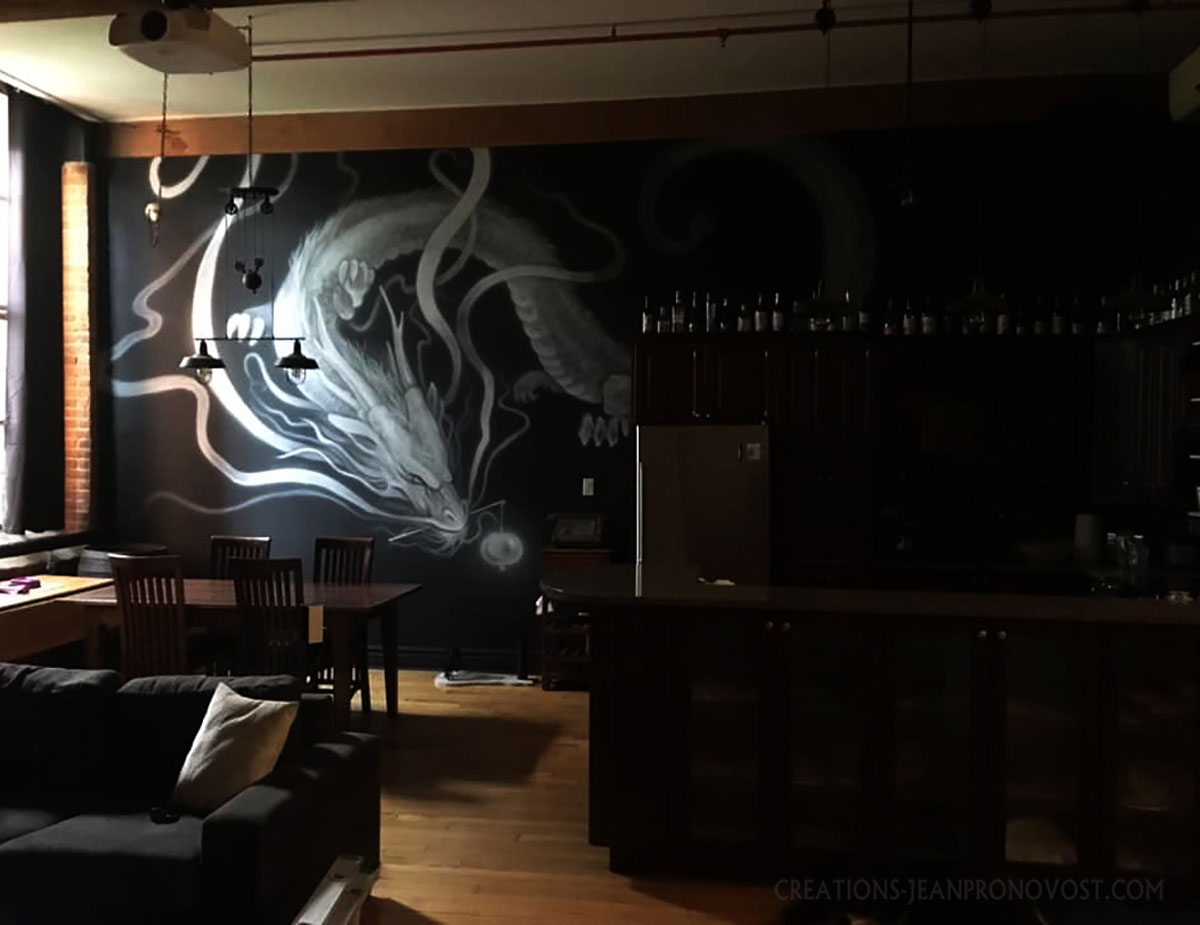 Visual artist Jean Pronovost standing in front of his finished work. Given his 25 years of experience, such projects can be completed in one big day's work.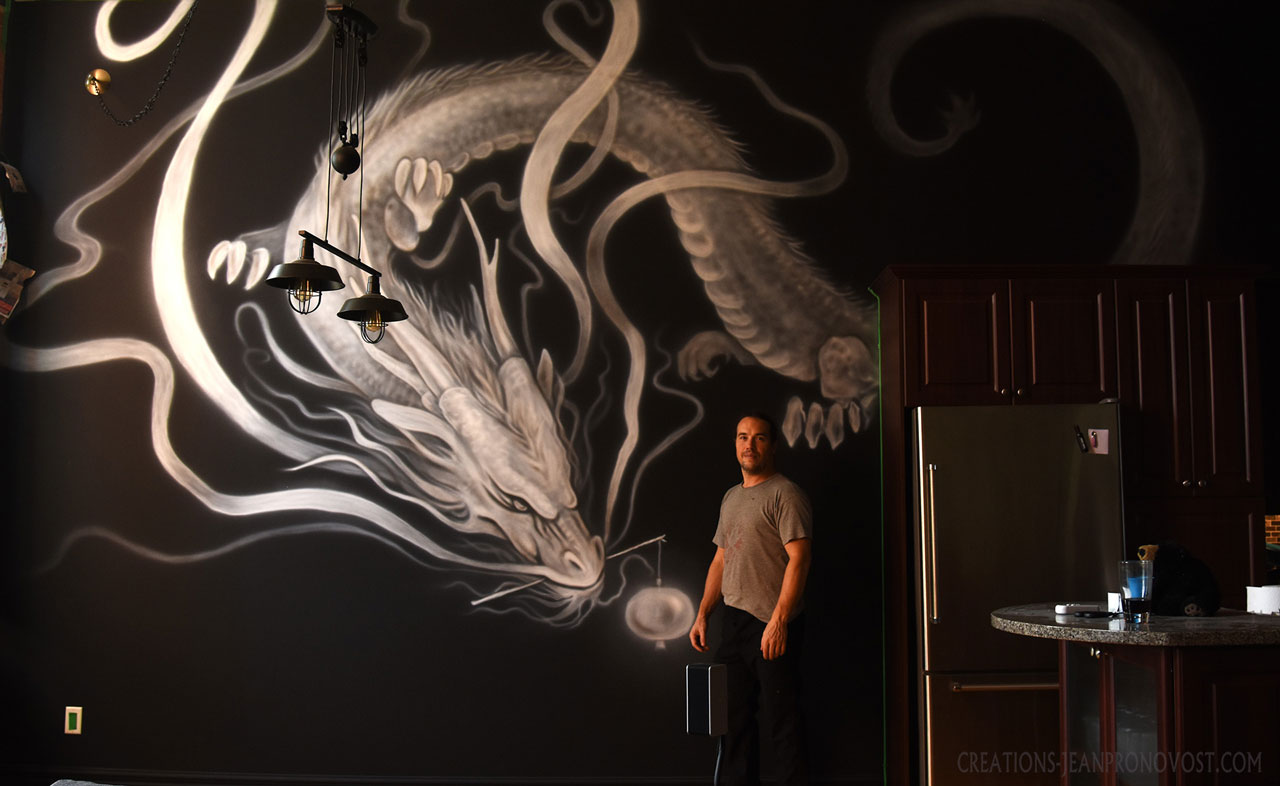 Artist Jean Pronovost painting the dragon mural.
The loft's dining room before Les Créations Jean Pronovost started working its magic.